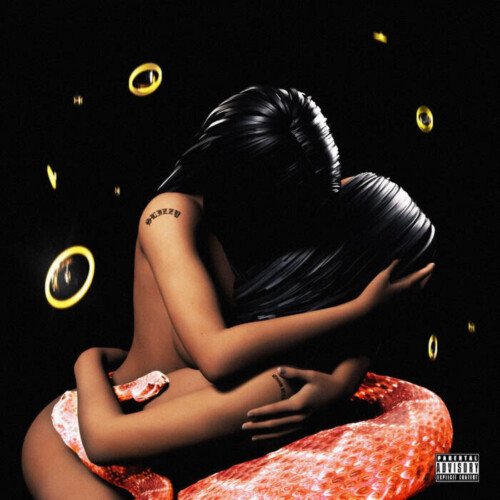 Fresh off a co-sign from Frank Ocean who used his song "JHOLIDAY" in the new Homer Cock Ring Ad and Drake who recently featured him on OVO Sound Radio, Cash Cobain has just announced the September 7th release date for 2 Slizzy 2 Sexy (Deluxe) and shared a new video single "Back It Up" (feat. Tata). The single features Cash's signature auto-tune-heavy, electric flow over a lightning-paced kick-drum, subtle hi-hats, and an ethereal sample-flip––reminiscent of notes from the rising Jersey Club scene. Tata, the Bronx's freshest breakout star, brings the energy, swagger, and prowess to the song that fans have come to expect following his viral On The Radar freestyle (3M+ views). Adding to Cash's momentum leading up to the release of "Back It Up" was last week's high-profile feature "The Voice of Drill", published in New York Magazine, where Cash was interviewed about having originated "sample drill" and the subsequent assault the sub-genre is facing at the hands of Mayor Adams and the NYPD. Now, after solidifying himself as the maestro of NYC drill music, Cash Cobain is excited to release 11 new tracks on his forthcoming project 2 Slizzy 2 Sexy (Deluxe) — out 9/7. To celebrate the release, Cash will also be performing at Baby's All Right in Brooklyn the night of the release, more info and tickets here.
Cash Cobain is a two-fold rapper and producer who is the originator of the style "sample drill", a sound that has completely transformed the identity of drill in NYC by introducing 90's R&B, 2000's pop, and even gospel to the genre. Last summer, Cash produced the hit "My Everything" by B-Lovee, a flip of a classic Mary J. Blidge record, and the success of the song busted the gates wide open for Bronx drill to flourish––even inspiring Cardi B to revisit her Bronx roots and participate in the trend on Kay Flock's "Shake That". This year, he continued stamping his influence in the Bronx drill sphere by producing Set Da Trend's breakout single "Get Home" Previously, Cash set this musical trend in Brooklyn alongside his production work with Shawny Binladen, including their notable, genre-bending collaborations like "Yellow Tears", "Faith" & "Georgia". Cash's reach goes beyond NYC, with his style of reinventing samples crossing the pond to the UK on the production for Central Cee's track "Duppy Drill" (50m+ streams). Although Cash is renowned for his production, he is simultaneously an innovative and cutting-edge rapper, as exhibited through his 2022 collaborative project with Chow Lee, 2 Slizzy 2 Sexy, their energetic On The Radar freestyle, and the viral track "SLIZZY LIKE", a clever combo of Jersey Club over a chop of Stevie Wonder, creating a standalone sound like no other.
© 2022, Seth "Digital Crates" Barmash. All rights reserved.