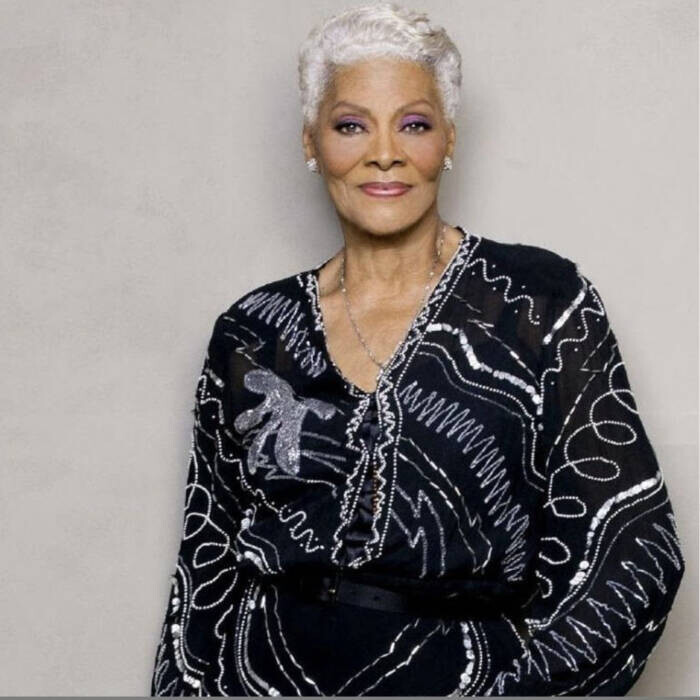 Dionne Warwick celebrates Women's Month 2022 with an award for her leadership, a CNN Film to share her legacy and the growth of her interior design enterprise – WG Design Lab
While Dionne Warwick celebrates Women's Month 2022, her legacy of achievement speaks for itself. Ms. Warwick celebrates with a national leadership award for leadership from educators, a CNN Film to honor her legacy, a residency in Las Vegas, and the growth of her interior design enterprise – WG Design Lab– with Bruce Garrick. National Women's Month celebrates the vital role of women in American history and Ms. Warwick is a leader by example and a multi-dimensional success story.
On March 22, 2022, Bay Path University, along with a host of community collaborators will convene the sixth annual On the Move Forum to Advance Women with Dionne Warwick receiving the highest honor. The Forum acknowledges the power of untold women's history and the contributions made by and for women of all backgrounds. Janine Fondon, Founder of the On the Move Forum and Assistant Professor and Chair, Undergraduate Communications at Bay Path University, notes "We extend gratitude to Ms. Warwick for her leadership over many decades to inspire success in communities and across the country."
With her entrepreneurial interests, Ms. Warwick's success comes with welcoming the growth of her business with Bruce Garrick as Spring 2022 enters. Their Interior Design Company – WG Design Lab – is ready to restore, reset, and reimagine spaces.
The team of Warwick and Garrick focus on both domestic and international design with a portfolio of success stories featuring immaculate corporate spaces as well as luxurious homes.
To also recognize the legacy of Dionne Warwick, CNN Films announced it will present the document, "DIONNE WARWICK: Don't Make Me Over" as a deeply personal, intimate portrait of the velvet-voiced songstress. The film yields insights into Warwick's rise to music superstardom from singing in her grandfather's church, to her life beyond the lights standing up to discrimination in America and around the world. The upcoming project refers to Ms. Warwick as "a deeply 'transformational leader.' Her extraordinary voice is a gift that she uses for her art, and always also as an instrument for creating positive change, compassion, and social justice, wherever she is."
Ms. Warwick's milestones as a woman of excellence are many. Here are just some of her accomplishments:
–Based on Billboard's Hot 100 pop singles chart, she is the second-most charted female vocalist during the rock era (1955-1999)
–Education: In 1959, Ms. Warwick received a music scholarship to the University of Hartford in Connecticut. At 18 years old, she attended the Hartt College of Music in Hartford, Connecticut – where she met Burt Bacharach.
—Values education by mentoring her childhood (Lincoln) elementary school which was renamed Dionne Warwick Institute of Economics and Entrepreneurship (Kindergarten to 5th grade) in East Orange, New Jersey.
–Ms. Warwick became the very first solo African American female artist to win a Grammy(R) in contemporary vocal performance, for 1968's "Do You Know the Way to San Jose."
–She has served as the U.S. Ambassador of health in 1987, a post that she held through both the Ronald Reagan and George Bush administrations.
–Ms. Warwick was one of the first artists to heighten public awareness of the AIDS epidemic, as well as supported efforts relating to LGBTQ+ equality. In 1985, "Dionne & Friends" (Dionne Warwick, Stevie Wonder, Elton John and Gladys Knight) recorded the highly acclaimed song, "That's What Friends are For," as a single to raise money for the American Foundation For AIDS Research (AmFAR).
–On October 16, 2002, Ms. Warwick was nominated to be Goodwill Ambassador of the Food and Agriculture Organization of the United Nations (FAO).
–In 2018, she received a Grammy Lifetime Achievement Award
–Ms/ Warwick recently released her single, "Power in The Name", which features rap star Krayzie Bone (from Bone Thugs-n-Harmony) and her son, NomaD (a.k.a. Damon Elliott) — with proceeds going to various charities that provide shelter and clothing.
In one article, Dionne Warwick was quoted as saying, "My self-imposed mandate is to be the voice for the voiceless." She has done just that and more.
© 2022, Seth Barmash. All rights reserved.