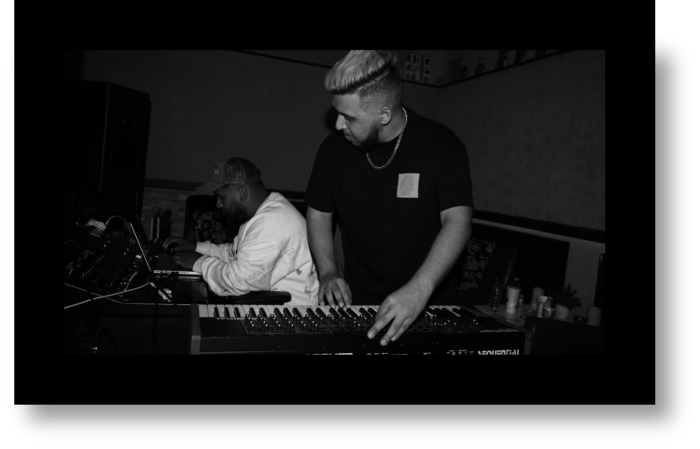 Frankie XY is a musical genius. There, I said it. And I firmly believe that to be true. After all, how many people can say they've accomplished what Frankie has in their musical career? He's an incredible musician and producer, with a vast range of technical skills and an ear for creativity. He's also a gifted songwriter, always looking for new ways to approach melody and chord progressions. But beyond all that, he has a knack for bringing his music to life onstage. He's the total package, and there's no doubt in my mind that he's one of the most talented musicians out there today. Thanks for letting me gush about Frankie for a bit. I hope you enjoy his music as much as I did when I listened to "Time & Space" his latest EP.
For those who aren't familiar with the name, Frankie XY is a music producer who has worked with some of the biggest names in the industry, including Drake. His recent album, Time & Space, already have people buzzing about it. What makes Frankie XY unique is that he doesn't see himself as just a producer, but as an artist in his own right. He's said that the album is a product of his creative energy, and that he wanted to see how far he could push himself creatively. It's clear that he has a lot of talent, and I'm excited to see what he does next. If you're a fan of Drake or Kendrick Lamar, then you'll want to check out Frankie XY's new album.
Stream Frankie XY`s newest release on the artist's official music platforms and follow on his official social media. Contact through email for interviews, reviews, and/or collaborations.
Spotify:
https://open.spotify.com/artist/1gsiIfYhMMDl0XQdcCDZ4P?si=GLivBvUqRZe851YZ0R2tKw
Instagram:
https://instagram.com/frankiexy_?utm_medium=copy_link
Twitter:
https://twitter.com/frankiexy_?s=21
TikTok:
https://twitter.com/frankiexy_?s=21
Twitch: @frankiexy
© 2022, Brian Washington. All rights reserved.