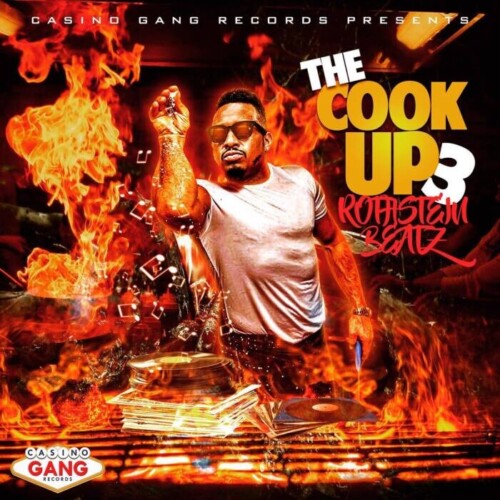 Las Vegas producer Stanley Harris (better known as) Rothstein Beatz has already achieved more than he thought possible in his wildest dreams. Known as one of the hottest (and most talked about) producers on Clubhouse, his highly requested beats dominate the musical streets. With musical producing influences being Nottz, Bink, Pharrell, Timbaland, Kanye West, and Just Blaze, it is easy to see Rothstein's eclectic musical palette ranges from classical to hip-hop and everything in between.
When you mix these ingredients, it's a one-of-a-kind goulash that can cross all music genres. This opened the door for Rothstein to work with internationally known Love N Hip Hop Cast Member Papoose (husband of Grammy-winning Remy Ma. Also, working with Grammy Nominated Artist Trev Rich, Miesha of the award-winning singing group 702, Yellow Zoo and R&B sensation Perri Jones, just to name a few.
Rothstein has also been featured on media platforms @viralhiphopnews @blacklinkmagazine, @Saycheesetv. @Blackaphillyatd, and more. Rothstein has his own podcast "Roth Talk Podcast" and in 2022 Rothstein released the highly anticipated beat tape "The Cook Up 3" which is already over 15,000 streams under his newly created label Casino Gang Records, highlighting music production during the quarantine.
Social Media:
Instagram: @IamRothsteinBeatz
Twitter: @RothsteinBeatz
Facebook: @IamRothsteinBeatz
https://www.google.com/search?kgmid=/g/11hzst8dkv&hl=en-US&q=Rothstein+Beatz&kgs=60306a8795fec7f6&shndl=0&source=sh/x/kp/osrp/1&entrypoint=sh/x/kp/osrp
© 2022, Seth "Digital Crates" Barmash. All rights reserved.