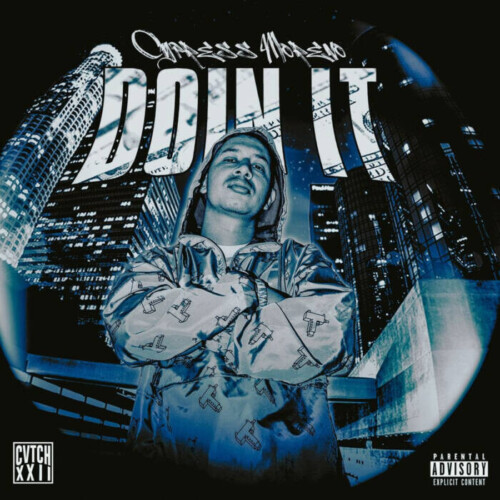 Los Angeles DJ and Producer Cypress Moreno is "Doin' It" on his new six-track EP. The project features a star-studded track-list with the likes of Band Gang Lonnie Bands, 1TakeJay, ASM Da Bopster, R3 Da Chiliman, Spank Nitti James, Moneysign $uede, and more. As only Cypress can, he produced bangers with artists who would likely not have worked together if it wasn't for his ability to A&R records at the highest level.
"Doin It" opens with "Rackades" an uptempo track featuring Rob Vicious, Band Gang Lonnie Bands, and newcomer Foster Da Opp. 1TakeJay not only maintains the energy but heightens it, like a wrestler from the top rope on track number two "Puppet". One of LA's hottest new artists and 300 Records signee ASM Da Bopster makes a memorable appearance on "Veteran". "Bout Some Money" features the Inland Empire's two hottest artists R3 Da Chiliman and Spank Nitti James. "Activated" features LA staple AD and a frequent collaborator of Cypress, Big Sad 1900. The project ends with the title track, featuring Moneysign $uede, who just might have his next big hit on his hands, thanks to Cypress stellar production.
© 2022, Seth Barmash. All rights reserved.