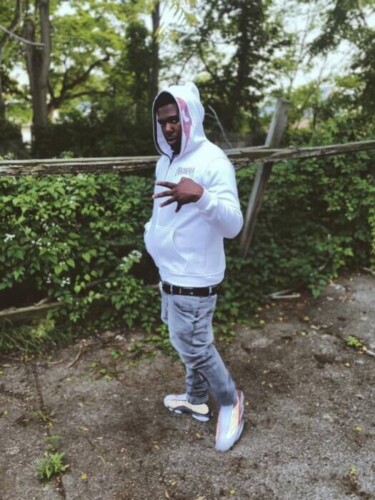 Teflon4K an artist that learned the importance of perseverance and motivation early in his career. Changing the sounds so popular to our ears, Teflon4K did have to overcome obstacles to achieve the successes he has. Although extremely successful in his career, Teflon4K yearned for a career that gave him flexibility and evoked his passion. This feeling of dissatisfaction and needing to provide as a family man made him even more determined to succeed. Despite the difficulties he faced, Teflon4K  has persevered and is using his music as independent artist to inspire others. His most recent single entitled "Where We Stand " was made with the pure intention of making listeners happy and boosting morale.
Teflon4K is known for his excellence in expressing his deepest emotions through his music, which has often helped him turn into hit records because his themes are always either relatable and offer a next-level vibe. After the success with his hit single "Where We Stand" which recently hit 100k first week streams on Spotify & 10k on apple music ., Teflon4K announced via Instagram he will be returning with another potential classic "Dogs" on July 1st in which he promises will be a song that many who have lost people close to them will be able to relate and potentially vibe to.
Aside from following his passion for being a successful hip-hop artist, Teflon4K is also an entrepreneur establishing businesses like 4K Clothing and his media company T4K Media . He finds ways to show the world a new method of promoting and producing classic and legendary songs that will surpass generations. Teflon4K is the embodiment of a versatile artist who thrives in songwriting and producing and is also well-versed in the market and promoting his creations.
Musicians have always been a creative bunch and many of them strive for independence in their work. Teflon4K is no different. He has built his career on being an independent musician, but he is open to expanding his horizons by signing a deal with a record label. While he values his independence, he recognizes that a record label could provide him with the resources and support to reach a wider audience. Ultimately, Teflon4K just wants to make great music and share it with as many people as possible. Whether he does that as an independent artist or with the help of a record label remains to be unseen
Some of his achievements in the industry include having the music video for his song "Young Schemer" debut on BET Jams, later reaching over 67,000 views. He was also named one of the "2021 XXL Artist To Watch," and much more to come in the future.
Check out "Where We Stand" below!
© 2022, Leonard Magazine. All rights reserved.