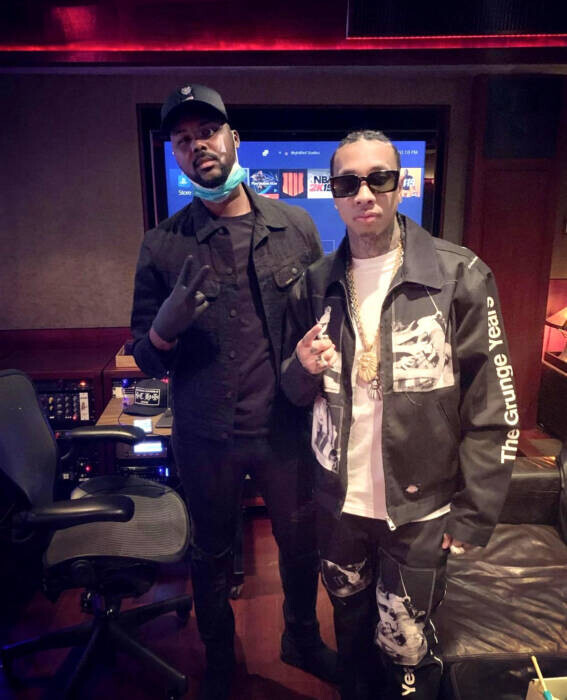 Successful entrepreneurs do their best to ensure that whatever they're offering is an obvious fit for their customers. They want to make sure that their customers get exactly what they envisioned. Celebrity dentist Dr. Trevor Thomas believes that a good business provides its clients with exceptional experiences and extreme value every step of the way. This could very well be the reason that he is the preferred dentist of choice for many models, influencers, entertainers, and athletes nationwide. Simply put, his network is his net worth, and he provides a professional safety net that continuously creates new opportunities.
Dr. Trevor Thomas is the Founder and President of Dentists of Studio City and Corona Hills Modern Dentistry. His business focuses on providing cosmetic, implant, and full mouth rehabilitation services to a diverse clientele. He is also a certified dentist, treating all things dental and oral healthcare. Dr. Trevor Thomas insists that his current success is attributed to his exceptional clinical skills, friendly demeanor, and experience. His business as well as his reputation as a celebrity dentist have both grown solely off referrals.
Earlier this year he helped make an 80k grill for rap superstar Tyga. It all started when Gabriel, a gemologist, and jeweler at Rafaello and Co. reached out to Dr. Lee Gause to see if he knew of a high-caliber dentist on the west coast. Dr. Lee, then referred Dr. Trevor Thomas, an acquaintance he knew could deliver quality work. Dr. Trevor Thomas met Tyga at his studio, where they conversed, took measurements, and molded the product to Tyga's specifications. Tyga was impressed with the professionalism and efficiency of Dr. Trevor, especially considering that this was a last-minute engagement as he had to travel to Brazil for a concert.
Dr. Trevor Thomas says dental treatment should provide both physical and psychological relief to his clients. Increased self-esteem is one of the prime intangible results that he guarantees to anyone he comes into contact with. Aside from this, he has a mantra that guides all his endeavors- deal with real people, with real problems, and give real results. Unlike other dentists who are overly focused on earning profits, he sees everyone who comes into his premises as a patient, not a customer. When asked about his philosophy he said, "I treat every patient like I would treat my mom, and I sleep better at night because of it!"
His work approach might be the secret to frequent referrals, even by fellow professionals who seemingly acknowledge his expertise. He cherishes every compliment he gets from a satisfied customer and hopes that they will be lifelong patients.
© 2022, Seth "Digital Crates" Barmash. All rights reserved.