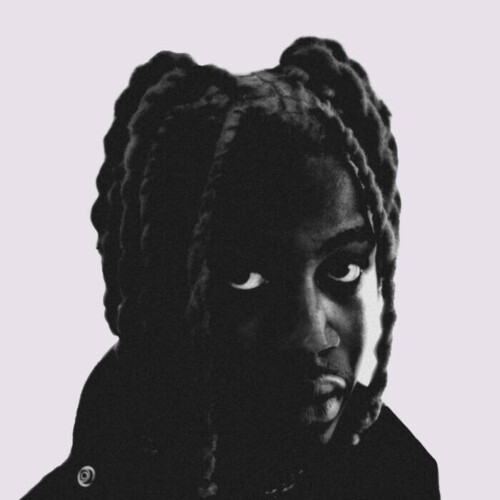 With his seemingly endless streak of quality releases, Dro Kenji's enchanting melodies and empathetic pen have earned him a dedicated following of fans who identify with his message. Even Cincinnati Bengals QB Joe Burrow counts among their ranks. Today, the prolific rapper returns to share his new full-length project, ANYWHERE BUT HERE, available everywhere now via MiraTouch/Internet Money Records. 
Home to the buzzing single, "THEY DON'T KNOW" and featuring appearances from fellow rising stars like Midwxst, Ka$hdami, and NoCap, the 13-track project captures the breadth of Kenji's ever-improving artistry. On "SO WHAT" ft. DC The Don, Kenji injects his melodies with monstrous energy, while "CIGAR" captures a fatigued ferocity as Kenji howls his heartache at the moon. When presented with cinematic instrumentals from Internet Money producers like Census and his MiraTouch label head Nick Mira, Kenji rises to the occasion, belting lovelorn relationship tales and diabolical flexes through his full-bodied tenor.
Along with the project, Kenji shares the kinetic video for "STEP BACK," a ferocious project highlight. Produced by Dynox, Chandler Jewels, John Luther, Census, Spaceman, & Taz Taylor, "STEP BACK" pairs Dro Kenji with San Antonio spitter Mike Dimes, a fellow rising artist whose tight, low-talking flow is a perfect complement to Kenji's melodic flights of fancy. In the video, directed by DotComNirvan, Kenji and Dimes stunt in a landscape evocative of old-school Final Fantasy games, as Nirvan's trademark camera movements and effects elevate the energy into the stratosphere.
Just 20-years-old, Dro Kenji has amassed a sizable discography. Determined to hustle his way to new heights, the young rapper is improving with every release–ANYWHERE BUT HERE arrives as Kenji's third of 2022, following WITH OR WITHOUT YOU and the recent LOST IN HERE EP, which arrived on DSPs earlier this month. The South Carolina native is following up a breakout 2021, during which he released two albums and the hit single "KILL CUPID" ft. $NOT (20+ million Spotify streams). He was a standout performer at this year's SXSW, performing at multiple showcases including Rolling Loud x RapTV's extravaganza at Stubb's, and catching up with Variance Magazine.
Sit back and stay tuned as Dro Kenji continues his ascent to the highest echelons of the rap game.
© 2022, Seth "Digital Crates" Barmash. All rights reserved.