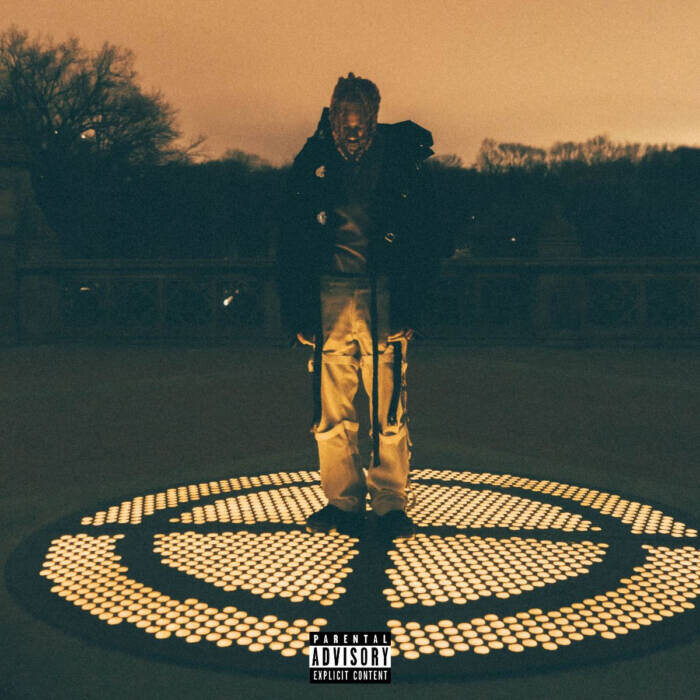 Armed with mellifluous melodies, an introspective pen, and an otherworldly creative vision, Dro Kenji has quickly built a strong reputation for consistent quality and colorful creativity. Since putting on a masterclass in world-building with the vibrant visuals from his debut album, WITH OR WITHOUT YOU, earlier this year, Kenji returns to tackle hidden demons in "THEY DON'T KNOW," his new video single. Produced by Census, Cxdy, Paryo, and Taz Taylor, the track finds Kenji reflecting on romance gone rotten and fighting to keep hurt feelings at bay. He paints heart-broken pictures with heart-racing intensity as he croons, "Lost in the storm, stuck in time / But the past don't change, so why should I?"
The Declan Kyle-directed video for "THEY DON'T KNOW" is a departure from Kenji's previous collaborations with the music video maven on recent clips, such as "PUSH2START" and "VANISH," which built up the purple-tinted dream world of the Dro Kenji cinematic universe. Set in the cold, dark streets of New York City, "THEY DON'T KNOW" sees Kenji walking on bench tops in Central Park and skipping down the infamous "Joker Stairs" in the Bronx, as he contends with his inner demons..
"THEY DON'T KNOW" marks Kenji's first single following his recent debut album, WITH OR WITHOUT YOU. Released in January, WITH OR WITHOUT YOU arrived after a banner year for the young artist, which saw him embark on his first headlining national tour, wrapping up with a performance at Rolling Loud California. 2021 also saw Kenji release two new mixtapes, including EAT YOUR HEART OUT, this past spring, featuring "KILL CUPID" ft. $NOT (13+ million Spotify streams), which received an animated video, and the early summer's F*CK YOUR FEELINGS, which saw the rapper flex and reflect over 16 tracks of expansive Internet Money production, and features highlights like "SUPERSTAR" and "TRANCE."
Never one to rest on his laurels, Dro Kenji continues to hustle his way to new heights. The 20-year-old artist was a standout performer at this year's SXSW, performing at multiple showcases including Rolling Loud x RapTV's extravaganza at Stubb's.
Stay tuned for much more from the prolific artist–including a new project coming this summer–as he continues his ascent to the highest echelons of the rap game.
© 2022, Seth "Digital Crates" Barmash. All rights reserved.