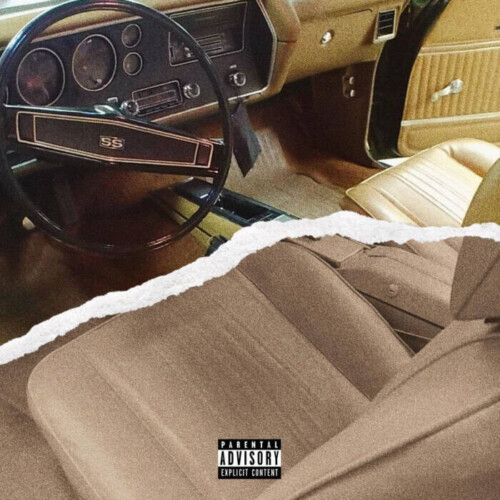 A smooth mover with a voice like rumbling gravel, vicious verses flow from the mind of DUSTY LOCANE with the ease of tires on fresh pavement. Reconnecting with rapper-producer Kajun Waters, a frequent collaborator of DUSTY's and a member of DUSTY's 95MM crew, the pair share their new video single, "CHEVELLE." Like the timeless Chevrolet muscle car of the same name, "CHEVELLE" is bolstered by the Southwestern vibes of acoustic guitar riffs, courtesy of Kajun's production, creating a perfect canvas to blend Kajun's melodic tenor with DUSTY's booming basso vocals.
Directed by NY drill auteur Nimi Hendrix, the video for "CHEVELLE" opens with a classic rock instrumental as Kajun is lounging at home with his girl, before DUSTY calls up to let him know he's picking him up shortly. As Kajun gets dressed and meets DUSTY downstairs, the track begins as the pair embark on a joyride through the Jersey City streets in their Chevy of choice, with its "historic" plates. As the sun sets on Hudson County, the duo stops at a slice shop to pick up some baddies as they continue rolling around with the top down. As the night winds down, DUSTY drops Kajun back at home, where his girl awaits him anxiously, none the wiser to their evening of antics.
"CHEVELLE" arrives in the wake of NIGHTMARE ON DA FIFTH, a sinister new project by DUSTY LOCANE that dropped on Halloween, home to buzzing singles like "PRESSURE" and "FLU GANG." The tape welcomes big names from the Brooklyn drill scene, including rising rapper TaTa, and showcases the talents of DUSTY's 95MM crew, including 3Kizzy, Kajun Waters, SFIV5, Stelly Hundo, and OMB Jay Dee. DUSTY also recently teamed up with his EMPIRE associates Rah Swish, OnPointLikeOP, and Ron Suno for the fierce SAY DAT EP,  home to peerless posse cuts like "BUST DOWN" (1.3 million views) and "ANGELS & DEMONS" (1.2 million views).
© 2022, Seth "Digital Crates" Barmash. All rights reserved.