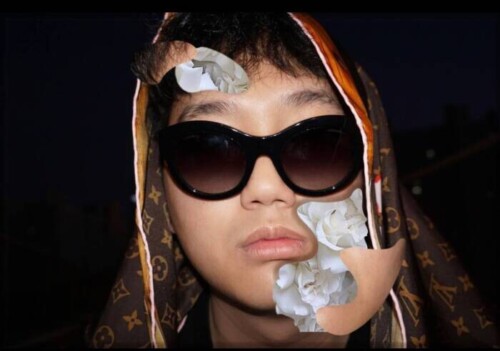 Palla Joe, an up-and-coming artist who is also a rapper, has his own personal, distinctive style. When he first began creating music, he was completely preoccupied with programming auto melodies. Therefore, he experimented with his voice in many different ways, like changing the pitch up and down, but in the end, he concluded, "Let's enjoy my voice." Now that he's gotten used to hearing his voice, he has no problem doing so. When he initially heard it, he didn't think it was that amazing, but now that he's grown to appreciate his voice, the music he makes sounds fantastic.
Palla Joe's Goal as Rapper

As a rapper, one of his goals is to become a famous musician who is wealthy, has a chain, and wears expensive clothing. He hopes to one day become an artist so he can use that money to assist those less fortunate, as well as empathise with and assist those individuals in their times of sorrow. That is a promise that I will keep because it is my dream.
Palla's Joe latest release

Because he is just starting as a rapper, he has yet to have any notable accomplishments. On the other hand, he has received a lot of attention for his debut single album, titled "thank god," and he is fairly assured about the album. He has high expectations for his upcoming album, which is scheduled for release on December 15th. He will give it his all and make every effort to improve his professional standing.
Palla Joe's Dream Collaboration

It is with these two individuals that he hopes to work. Because he is of mixed Korean and Vietnamese descent, he is interested in working with a rapper from both of my countries. First, he is interested in working with the Korean rapper "unofficialboyy." Out of all the Korean rappers, he is the one that is considered to be the best, the coolest, and the most consistent. "unofficialboyy" is a member of the next generation of Korean hip-hop music artists, as well as a person who has the potential to lead the next generation. This is the opinion of Palla Joe. According to Palla Joe, he respects him and believes that he is the best Korean rapper currently working today. He is interested in working with "Thai VG," the second person on his list. He is a real rapper in terms of both his musical and visual ability, and he is the first rapper in Vietnam's first generation. Since he was a very young child, he has been exposed to the music of Thai VG, and now he has the ambition to work with the artist.
Follow him on Instagram and Facebook to know more about his work and personal life

https://instagram.com/madepalla

https://www.facebook.com/profile.php?id=100087442644491&mibextid=LQQJ4d
© 2022, Logan. All rights reserved.