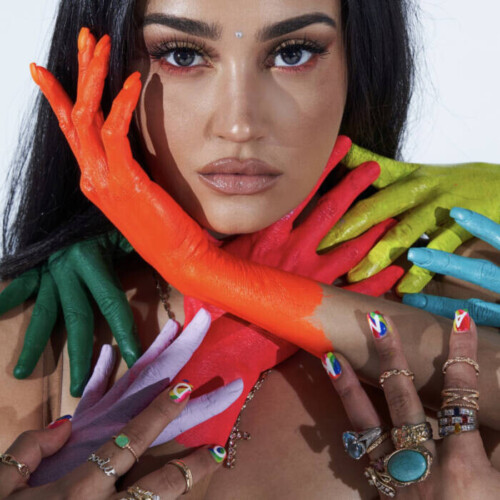 R&B/soul singer Moody Bank$ has released her EP "Feeling Colors." Given the nature of the EP, it will best be enjoyed by those looking for new R&B and soul music. However, anyone who enjoys songs about love, including lost love, will also enjoy this album for its lyrics. Listeners will be impressed with Moody Bank$'s vocals, which indicate she has the strong potential to become an R&B star. 
"Feeling Colors" features nine songs that combine for roughly 26 minutes of listening: "NOTE TO SELF," "WORK IT OUT," "JOY RIDE," "STICKY SITUATIONS," "LA LA LA," "RED LIGHTS, "EASY BAKE," "REE'S INTERLUDE," and "AWE OF YOU." The most popular track on Spotify is "WORK IT OUT," with over 28 thousand streams. Its soulful feel and funky guitar, combined with the soothing vocals about not talking today and worrying about problems tomorrow, will make first-time listeners understand why this song resonated so much with previous listeners. When listening to all other tracks, listeners will find love a reoccurring theme alongside guitars and occasionally prominent synths. These songs are performed mid-tempo, and Moody Bank$ proves to listeners that she excels with such songs. "Feeling Colors" shows who Moody Bank$ is as an artist and is sure to please her fans and new listeners. 
To listen to "Feeling Colors" by Moody Bank$ on Spotify, visit this link (https://open.spotify.com/album/65cRCs30v2iDhfdXNaCPQQ).
To learn more about Moody Bank$, visit her website at this link (https://www.moodybanks.com/).
To follow Moody Bank$ on Instagram @m00dybanks, visit this link (https://www.instagram.com/m00dybanks/). 
© 2022, Logan. All rights reserved.