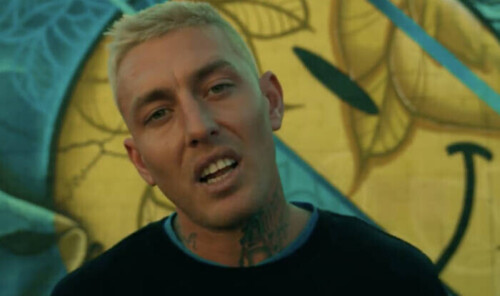 Darkness, rain, and suddenly the music comes alive. Statik G's voice brings the listener back into reality and "Bad Mfs Only" is on. The song, accompanied by a stunning music video – as vibrant as the singer's inner world – is like an emotional outburst about unjust stereotypes that govern our society's collective thinking. Statik's most recent release, "Bad Mfs Only" is a composition that requires several replays to really understand the artist's message.
The song is off Statik G's latest album Gene Therapy that has gathered hundreds of thousands of streams. Several of the songs in Gene Therapy were also presented through a cinematic lense, including "Facts", "F#ck Your Feelings", "One Day At A Time" and most notably, "Hold Me Down" with over one million views on YouTube. Each joint in the collection is like a new door in a long hall that is Statik G's life experiences. Opening each door, the listener becomes acquainted with the artist, his feelings and his personality a little more, getting a chance to see the man behind his art. Statik is already hustling hard in 2022 with another banger, check it out.
Statik G can be found on: Instagram – YouTube – Spotify – Website – Twitter 
© 2022, alanna. All rights reserved.