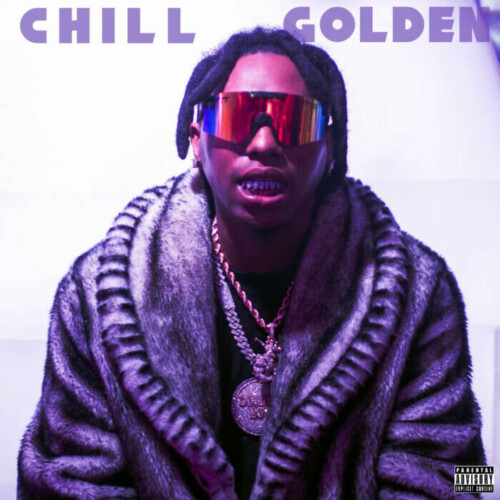 Central Florida rapper Goldenboy Countup has just shared his new EP Chill Golden and a new video single "Standing On" (feat. Money Man). Goldenboy has catapulted himself into the national spotlight as the originator behind combining the modern sounds of the Sunshine State with heart-pounding, Detroit-inspired production––a trend that has become commonplace in FL. In the words of Rolling Stone, Goldenboy "sounds like a Michigan artist with a country drawl". Last month in a Twitter Spaces hosted by the New York Times along with Questlove, Goldenboy was mentioned as a prime example of how important regional hip-hop is to the musical landscape today. Now, Goldenboy Countup is closing out his breakthrough year with his new 8-track EP, Chill Golden.
On Chill Golden EP, Goldenboy further hones his craft and delivers a full-body project chock full of transparent introspection, hilarious one-liners, and cinematic tales of his life before fame. "22 Voices" is a heartfelt exploration of Goldenboy's trials and tribulations, as he hauntingly recounts the rocky roads of his DeLand come-up. On "Standing On", Goldenboy and his longtime mentor Money Man radiate magnetic energy as they deliver neck-snapping verses over vibrant Southern production. The video catches Goldenboy Countup and Money Man on a trip to New York City, bopping around between studio sessions, jewelry stores, and the backseat of a luxury SUV. Ahead of the EP release, Goldenboy shared a pair of well-received singles "10PM in ATL" and "Don't Let Me", giving listeners a preview of his tone and focus on this EP. After a run of cohesive projects, homegrown anthems, and originating the Florda-Detroit musical connection, Goldenboy is establishing his stance as the Florida-rapper-to-know with his new EP, Chill Golden.
© 2022, Seth "Digital Crates" Barmash. All rights reserved.