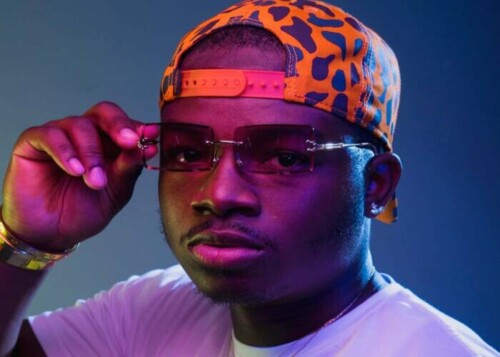 In the midst of March Madness, Cleveland Rap star GQueTv is set to release his second
Album in a 6 month span titled: 'From Me To You' which is executive produced by former Def Jam signee and Legit Paper Ceo Ray Winegarner, better known as Ray Jr. We recently caught up with the Cleveland native and got insight on his journey on how this whole project came about.
HHS1987:  So great of you to join us! Let's talk about your origin! How did GQueTv become a music artist?
Born and raised in Cleveland, Ohio. In the early 2000's there was this very popular rapper by the name of Lil Bow Wow who just so happened to be from Columbus. A video of his came across the screen and I was bit by the bug ever since. I knew exactly what I wanted to do from that day forth.
HHS1987:  That's amazing! Where did your stage name GQueTv come from?
In my past I had so many rap names, 'Q' was one of the first, then a major influence and artist from my city named  Kid CuDi came about and then I became Kid Que. I saw the movie 'Juice' a bunch of times but one time in particular the character Omar Epps played named DJ 'Gee Q' I remember hearing his name being announced by the character Queen Latifah played and It stuck. I became GQue! The 'TV' part of my name was originally only for vlogs, like a 'welcome to my world' type of thing. As time moved forward more artists started to emerge and the name 'GQue' became a common thing. But that's still me, I am GQue, everything about me is GQ, feel me.
HHS1987: What made you name your album: 'From Me To You'! How was the process of creating this new album?
From me to you is simple and straightforward. It's a kid from the midwest gifting his blood, sweat, talents and tears to the world. Being from Cleveland and getting my project executive produced by one of Cleveland's top tier artists is icing on the cake. We are ready to take the world by storm, by any means necessary.
The process was new and refreshing for me. I flew down to Atlanta for a week and every day from 11 am till 3 pm, We'd work on music. Typically I would already have my songs written before going to the studio, to capitalize on studio time. These sessions were based on vibes and were written live in the studio. I really enjoyed it because it opened my eyes and showed me I'm capable of working in this capacity as well and the most amazing part was that I had fun every step of the way.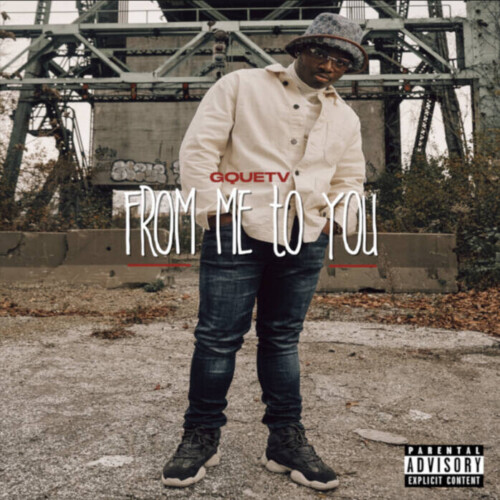 HHS1987: That's exciting! We notice you have a few features on the project, how was it working with those artists?
I and Ray were like ShaQ and Kobe in the studio. It was chemistry, it was organic and we executed. I didn't actually record in the studio with Swill but I definitely appreciate him blessing his vocals on 'Stay Down'. I have to give a major shout-out to the homie Preme. He's a major figure in the Cleveland music scene as well and blessed me with an incredible verse, he even gave me advice on moving forward in this music field and I appreciate that.
HHS1987: Do you have any personal favorite songs on the project?
 Yes, I love how precise it is from front to back. 'Skatin' is the one for me. I love that record and it was easy for me to write it. I love songs that flow when writing them organically. The 'We Don't Miss' record is going to be a radio smash, Me and my camp are preparing for that. Every track on this project is a vibe. I love the Isley brothers' sample on the 'Riding Sporty' joint and Preme went crazy.
HHS1987: When we first featured you on our site it was for your powerful 'Black Father Matter' Song, How's it feel to get recognized for your work?
It feels amazing but we're still working and have a lot more in store. Right now it's all about persistence and consistency. Staying focused and pushing forward, You know.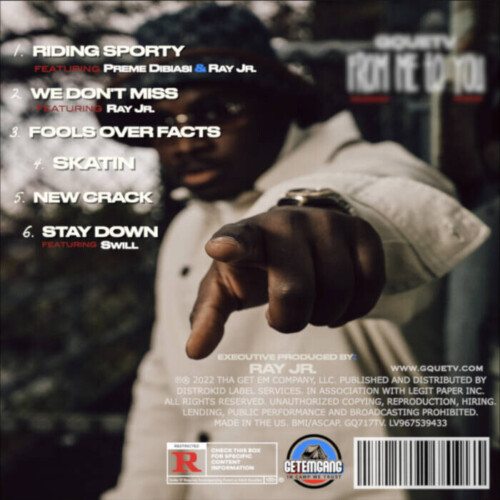 HHS1987: Yes we know. There's so much legwork required to get an artist's image off the ground, thanks for unpacking that. Do you have plans on signing to a label?
I'm willing to look over contracts and negotiate if need be. If the right situation presents itself I would consider it. Until then we'll continue to put the work in and build the brand.
HHS1987: We want to thank you so much for your time, and for sharing some insight on your Ep and creative process. What else do you have in store for 2022?
Anytime! As far as the rest of 2022 the plan is to continue to push this project, more videos, more music, more content, and everything else across the board. Adding new pieces to the team to help bring this vision of ours to life you know.
Stay up to date with GQueTv and find out more information about his music below:
GQueTv | Official Website , Instagram: @LouisVaDon , YouTube
© 2022, Tedfuel. All rights reserved.