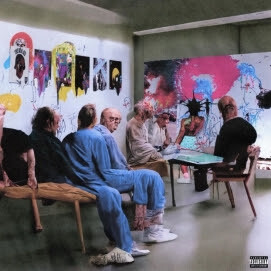 Whatever Lil Uzi Vert gets his hands on usually turns to gold, and most music lovers have seen this to be true. He recently sparked up the summer with his newly released nine-track EP titled Red & White. This highly anticipated project was already halfway released the week prior to its arrival, and those four tracks seemingly went viral.
Previously released:
1. (previously leaked) "Space Cadet" Prod. By Brandon Finessin, Bally, ShaunGoBrazy, initially hit #1 on the Soundcloud Top 50 chart with almost 3M streams.
2. "I Know" Prod. by Sonny Digital, initially sat at #2 on the Soundcloud Top 50 and is now boasting over 4M streams.
3. "Flex Up" Prod. by Maaly Raw, is at over 3M streams.
4. "Hittin My Shoulder" Prod. by Dun Deal, hit over 500K streams in just a day, and is now standing at 2M streams.
While "For Fun" Prod. by BEATSBYJEFF is at #1 on the Soundcloud Top 50 chart, the other 5-tracks are clearly as appreciated and viral, making the new project an overall fan-favorite. Lil Uzi Vert always comes to the airwaves at the perfect time, and the release of Red & White was easily a timely and great idea, given that fans were ready for a new body of work since the previous release of his album with Future, Pluto x Baby Pluto. While fans have been hopeful for more releases, Lil Uzi Vert provides them with a sturdy 8-track collective to enjoy. Be sure to stream Red & White below:
© 2022, alanna. All rights reserved.