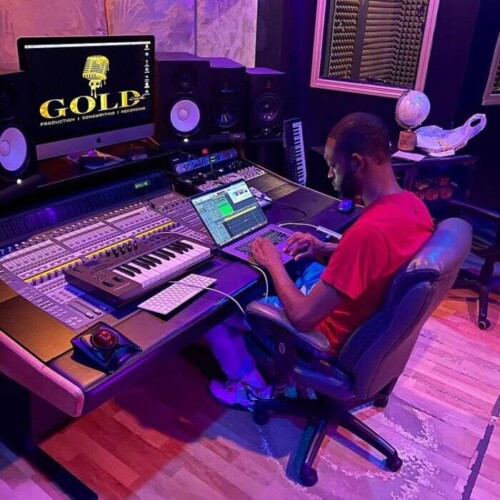 Success as a musician requires commitment, tenacity, and a healthy dose of good fortune. You'll need to hone your abilities, attract an audience, and network with other business leaders if you want to succeed as a musician. There is no one right approach to succeed in the music industry. A variety of genres are used by performers, like blues and country music, or they work in the background on other artists' albums, as an alternative path to fame.. There are strategies to improve your chances of getting renowned even if the route to success as a musician might be difficult.
The focus of our discussion today will be "Gramps The Producer," a musician from the Southside of Jamaica, Queens. This musician has worked on a recording session with dope industry artist G Herbo.
These three adjectives best define the music of these up-and-coming musicians: unexpected, melodic, and progression. Gramps In third grade, the producer was interested in music. His musical grandfather started instructing him in the drums, saxophone, and piano. He started writing songs in high school and taught himself how to record, mix, and master them.
He creates beats for songs in numerous genres, including R&B, drill, and even pop. He borrows Coldplay and Nirvana tunes to create strong trap or drill music.
He wants the people who listen to his songs to feel inspired. He has been working with high-energy musicians to create a lot of high-energy tunes.
Jay-z was one of the artists that inspired him to make music since he was born and raised in the Marcy Projects and put a lot of effort and time into his craft from poverty to billionaire. His culture and contributions to business and music have made him one of the most influential people in his country.
As both of them are producing amazing music in today's day and he desires to produce a massive mainstream pop song, he would love to collaborate with Doja Cat or Ariana Grande. The rapper Uncle Murda, who is one of his favorite artists, also gets a major mention.
He wants his audience to understand that this is only the beginning and that he has many more surprises in store for them.
© 2022, Astro Avi. All rights reserved.