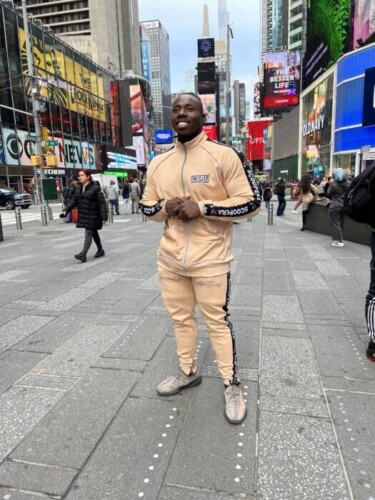 Big Groove has always been into food, so it wasn't a surprise when Big Groove announced his Shark Bites food tour and tv show. The highly liked animated social media influencer new show focus on his love for food. Corporate Culture Films produced the show with executive Producer Bigg Von. Shark Bites is based around good energy, good vibes and of course good food. Big Groove is giving his honest opinion about the array of food he is tasting. If it surpasses his expectations, you never know what dance he might break out with and what smile he will give the chef.
His viral dances in malls, gyms and restaurants attracts a lot of attention. Big Groove does his content on the spot looking for natural reactions that's why his content is so authentic. He has been reposted by many high-profile celebrities that enjoy his content. We are waiting to see what's next from Big Groove as he continues his thriving food tour "Shark Bites".
Big Groove – social media https://www.tiktok.com/@biggr0ovee?_t=8UglIjS9HCc&_r=1 TikTok
https://youtube.com/channel/UCYS6mSp3x-dP0rxzWoM3x_Q YouTube
https://instagram.com/biggroove?igshid=YmMyMTA2M2Y= Instagram
For all booking info contact: Bigg Von
[email protected] Email
https://instagram.com/iambiggvon?igshid=YmMyMTA2M2Y= Instagram
© 2022, Tedfuel. All rights reserved.