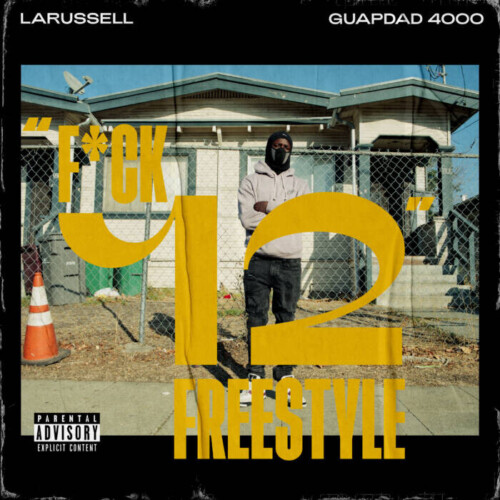 An ambitious multimedia project that tells the full story of Black Oakland, Tales Of The Town brings the true stories of Oakland's people and their experiences to thrilling life through a podcast, album, book, and short film. Over the course of 12 episodes, the podcast focuses on everything from Oakland's history of radical activism, crucial stories in sports, the economics of houselessness and gentrification, and much more, telling the story through interviews with Oakland residents whose families have been in The Town for generations. The first episode of Tales Of The Town, released on September 20th, focused on the Second Great Migration, examining how Oakland developed into a hub for Black culture and liberation.
As part of the multimedia project, which will also include a book and a short film currently being pitched for festival consideration, Tales Of The Town prepares to release an 11-track album, featuring contributions from Bay Area musicians, on October 14th via EMPIRE. The upcoming album welcomes a diverse group of artists with a deep connection to The Town, ranging from stars like G-Eazy, to critically acclaimed acts like Rexx Life Raj and Elujay, street heroes like ALLBLACK and 22nd Jim, veterans like J Stalin, and many others.
Today, Tales Of The Town shares "F*CK 12" FREESTYLE, the first single from the Tales Of The Town album, a collaboration between Bay Area natives Guapdad 4000 and LaRussell. Over a creeping piano-led instrumental, both rappers vent their anger and frustrations about the legal system and other forces that conspire to bring down Black people. On his hook, Vallejo native LaRussell curses out Fox News, the police, and other architects of oppression, and celebrates his rise from the mud to the top. In his anchor verse, Oakland's own Guapdad delivers a deadpan missive against rising gentrification and misappropriated budgets that pour money into cop coffers: "But look at what we got tho, n****/Police got a tank and we got potholes with em?/I remember when the Town had a few new people/I get tacos look around like 'who are you people?'."
Hosted by People's Programs' co-founders and the co-creators of Hella Black Podcast, Abbas Muntaqim and Delency Parham, and produced by award winning documentarian and audio engineer, Maya Cueva, Tales Of The Town hopes to give an in-depth overview of what makes Oakland so special, and inspire others to research the fascinating history of their own hometowns.
Proceeds from the Tales Of The Town album will go towards supporting People's Programs.
© 2022, Seth Barmash. All rights reserved.