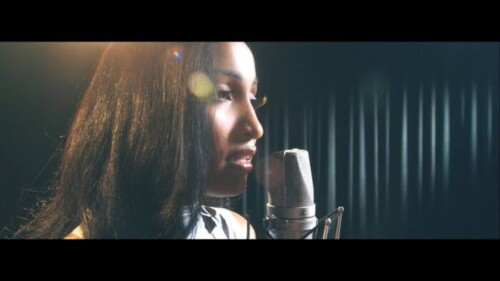 On March 1, Shenseea released her official debut album ALPHA, which came with 14 tracks and additional guest appearances by 21 Savage, Tyga, Offset, Beanie Man, Sean Paul, Megan Thee Stallion, and Tyga. As a result of its placement at the number two spot on Billboard's Reggae Albums Chart, the album was deemed a commercial success.
Recently, the Jamaican star unveiled a performance video for the single "Hangover." The song is a collaboration with MRI and Rvssian and it takes the form of a lament over a relationship that will eventually come to an end:
The aforementioned clip matches the energy of the melancholy cut, with Shenseea delivering her melodic lines while a single acoustic guitar is played behind her.
Shenseea recently revealed how she got involved in the music industry in an interview with "The Breakfast Club":
"Well, I used to work as a promotional girl once. Originally, I was an accountant and assistant manager, but soon after my son was born, I became a promotional girl. I then worked with Romeich [the head of Romeich Entertainment], who has since become my manager, and who served as my manager at the time. Doing covers and cyphers and broadcasting them throughout my social media networks used to be my thing. One day he approached me and said, "You have talent, I see something in you.'"
© 2022, Derek Charles. All rights reserved.