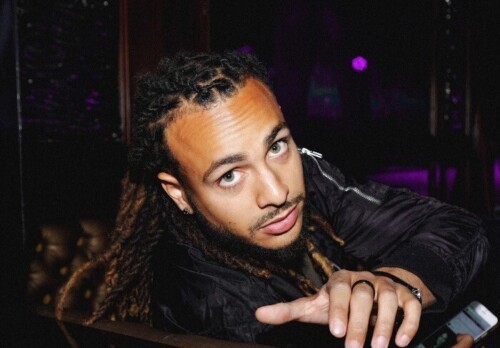 Most of us never really know how creativity works. Some find this to be an inspiring thing that defines our existence as human beings. The human brain does wonders at times and comes up with things that are hard to imagine. Maliachigh believes that creating something original, especially for a musician, is always going to unexpected turns. The main determinant of success is whether they are receptive to what eventually comes about. Many prominent songwriters will attest to the fact that it is relatively easy to get into the spontaneous creation mode for writing a song. They just let themselves get swept away by the sound as they come up with the lyrics. Does this really work for everyone?
Maliachigh also known as Maliachi Broadwater is a rapper, actor, model, and entrepreneur. His music career started more than a decade ago and he recently dropped an album entitled Broadwater. Maliachigh has refined his skills as an artist and is always striving to become a better version of himself. With more interaction and research, he has mastered the creative process of songwriting. He believes that every musician should have their own definite approach to creating music, and it is not a must to replicate what has worked for someone else.
Maliachigh loves being in the studio, creating a vibe, and enjoying the creative process. Prior to these sessions, he goes through his journal where reads through and reminds himself of things that came to his mind during particular moments of his life. He says that keeping a daily journal sounds paradoxical, especially for a creative but it might be the best way to generate content and get into the habit of letting words out. The best thing about journaling is that nobody judges him for his thoughts.
A big part of the songwriting process is discovery- discovering things that work or do not work. This is where creativity comes in. For Maliachigh, he prefers to choose an object, situation, or memory either in his physical environment or from the journal and use it to draft lyrics. He is never worried about composing complete sentences or trying to make sense of anything that comes to his mind; he just writes everything. It is a realistic chance to engage the subconscious part of our minds, revealing things about our perceptions and memories. As a new beat is played, he speaks out what he has written, making sure everything is aligned with his vision.
The songwriting process is all about connecting with the inner self, as clarified by Maliachigh. This is an activity that should be approached with an open mind, otherwise, no fun will come from it.
© 2022, Tedfuel. All rights reserved.