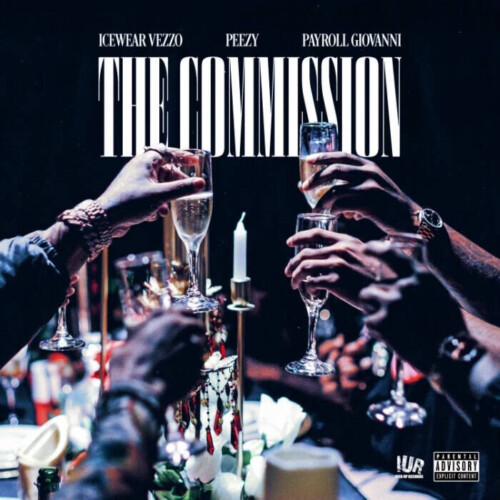 Icewear Vezzo has just released his new single produced by Wayne616, "The Commission," from his highly anticipated album, Rich Off Pints 3, dropping June 29th. As the epic ROP saga comes to a close, Vezzo emphasizes the importance of family and the ties that bind in "The Commission," featuring Peezy and Payroll Giovanni. The three rappers trade bars back and forth, as Giovanni proclaims that he's stuntin' with the same ones he's been struggling with and Vezzo warns against sharing your plans without anyone outside of the family.
Over an uplifting beat featuring a stirring piano instrumental, the 313 architects come together for a lavish dinner á la the last supper while they spit slick bars and sip champagne, adorned in their finest jewelry. ROP3 marks the end of one era and the beginning of another, as Vezzo moves forward from a life on the streets and focuses on building generational wealth for himself and his community. ROP acknowledges his past while promoting his future, "Richness isn't just a financial measurement, it's a mindset," says Vezzo. "You can have a lot of money and still be poor, mentally. You can be rich in loyalty in relationships, in your outlook in life."
© 2022, Seth "Digital Crates" Barmash. All rights reserved.