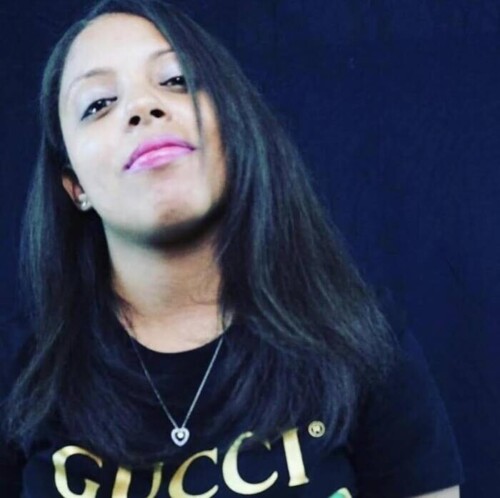 Ideal is well known for her work as a recording artist, model and designer. She has become a popular figure in the realm of hip-hop. Ideal is an industry favorite making her way through hip hop culture among artist like French Montana and A$AP Rocky's A$AP Mob combining New York Fashion with style, grace, culture, music and beauty. She is heavily supported and has the cities greatest successor's backing her up which consist of singers, rappers, record producers, music video directors, fashion designers, executives, franchise owners and developers. Ideal is no stranger to the entrepreneurial world and is known as a team player whom has helped many achieve success in numbers and gives back to the community consistently.
Within the past year Ideal has managed to create a beauty product for clear skin, A clothing line, support other fashion designers as well as record new singles and now preparing video productions and treatments for her single releases. Her next single will be distributed by Sony. Ideal is currently working with producer Richy Marz and preparing to release her next single "Tell Me" which is set to be released on all platforms followed by a series of new singles. Ideal has music ready for release ranging from pop to reggae. Her unique persona and versatile sound grew a cult following as well as drawing attention of fans and supporters worldwide.
We caught up with Ideal right before her photoshoot for fashion designs from Mezzelli Velon, Ambragio, Illuminate NYC and KSUBI. In establishing herself she has made her way through the industry by assisting others and collaborating with artist, entrepreneurs and designers who are like minded and represent fashion and hip hop culture consistently. The New York City artist is definitely breaking through the industry with all the right elements and is a breath of fresh air. We can expect to hear a lot more in the upcoming months about the lovely and talented Ideal.
https://twitter.com/iamideal
https://www.instagram.com/idealsworld/
© 2022, JS. All rights reserved.