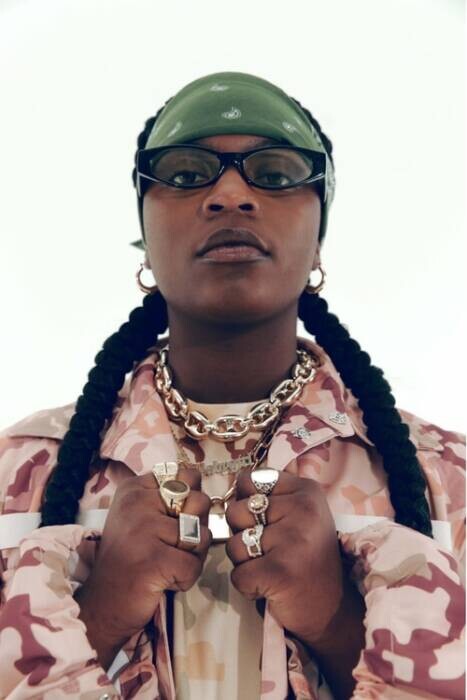 In an announcement released today (Tuesday, Feb. 22), R&B singer-songwriter Marzz announced a North American tour supporting R&B superstar H.E.R on her upcoming "Back Of My Mind Tour." The tour kicks off April 14 in Seattle, WA.
In addition to their new single "KMS," Keep Cool/RCA Records have released live performance videos to accompany the song. Following on the heels of their 2021 debut EP Love Letterz, which was a captivating introduction to the Louisville starlet's classic R&B and gospel influences, "Love Letter" serves as a follow-through single.
With the arrival of 2022, Marzz has generated excitement for what is coming. Among their most recent performances was their dreamy ballad "Countless Times" as part of BET's Soul Train Awards, before opening for Jack Harlow during a hometown show. In addition to being named to Sirius XM's Future Five Class of 2022 and Billboard's Top 15 Hip-Hop & R&B Artists for 2022, Marzz has been nominated for the Brit Awards.
Earlier this summer, H.E.R. released her debut album Back Of My Mind. Among the stars on the track list were Lil Baby, DJ Khaled, Ty Dolla $ign, Bryson Tiller, Yung Bleu, Chris Brown, and Cordae. The last full-length album H.E.R. released before that was 2019's I Used To Know Her. There are 19 tracks on the compilation, including music by DJ Scratch, YBN Cordae, and Bryson Tiller. She released several singles in 2020, including "Wrong Places" from Songland, "Do To Me," "Slide" and the remix that features Chris Brown, A Boogie, and the late Pop Smoke, and "Comfortable."
© 2022, Jonathan P-Wright. All rights reserved.