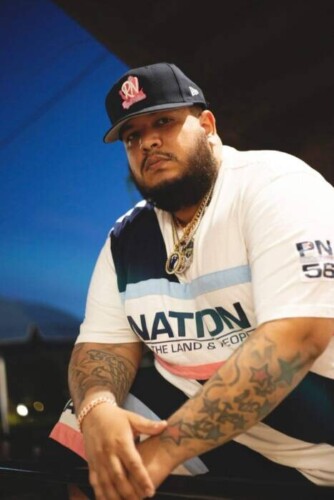 What is your name?
E.M.Z
Where are you from? Your age?
I'm from North Philadelphia and I'm 34 years old.
What do you do?
I am a entrepreneur, I am a song writer and recording artist. I manage a few artist in the city. I'm a brand ambassador for my own line. I'm a mentor to some and to some I'm a big homie.
Tell us a little about your company/brand –
My brand is named Reject Nation. We are based in Philadelphia. We are a bunch of artist who were outcasted and rejected from either our family or parts of society . We are just a bunch of misfits who just lived our life our way and made it look cool. We just want to play our part in the world and give back to our community and help give people like us a name to identify with.
Where do you see yourself in 5 years?
Living successful in this crazy world and hopefully being able to be in a position to give back to others who was like me.
Who are some of your mentors?
When I was growing up we just had us so alot of trial and error figuring out how to navigate in our community . Then I connected with people like my big homie Gesus who became a brother to me . He helped teach me how to move in these streets . When I was in my spiritual journey a man named Josiah Centeno helped me find myself . Now I look at men who are successful such as Dj Khaled , Nicky Jam and Kanye West, Dame Dash and much more who I relate with that has similar characteristics of mine and similar past history . Those men are where I want to be so I study them currently.
What are you currently working on?
Currently I working on a few singles . I have a single releasing called "Come Through" look out for that but I'm also pushing my artist to be the best versions of themselves and for them to continue to put out quality music.
During COVID, we all faced struggles, what was one of your main struggles?
My struggle with depression was very big . I had a few opportunities lined up that I believed was going to take off for me and COVID shut that down . During that time I wasn't as busy as I was prior and I had to face and deal with the loss of my 3 brothers that I didn't properly mourn for . When they passed a couple years prior I dealt with their death by just staying busy and once being busy wasn't an option I had nothing left but to deal with those emotions.
Where can fans find your music?
E.M.Z on apple music, Spotify and SoundCloud.
Anything you'd like to include?
l'm looking to represent people from all walks of life and offer mentorship and management as apart of the Reject Nation Brand.
What are your social links?
Instagram.com/Bighomieemz
Twitter.com/bighomieemz
© 2022, Logan. All rights reserved.