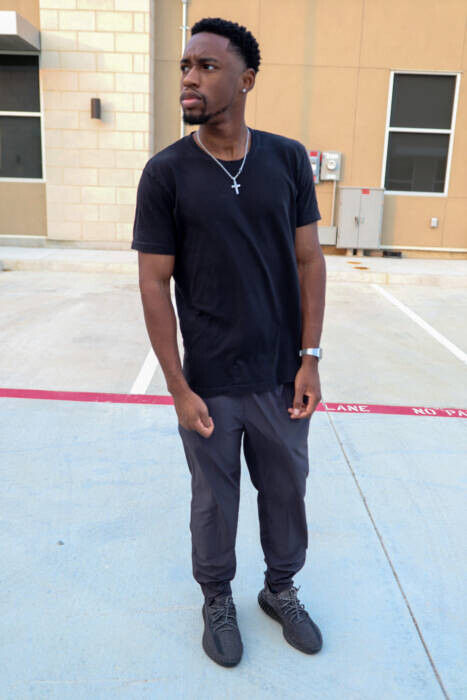 J Bentayga is a music recording artist born and raised in Fort Worth, TX. J Bentayga is of Jamaican descent. J Bentayga has a unique sound and is known for having two voices that help him make some really great music that his fans and supporters like. J Bentayga has expressed in interviews that his a songs sound how he feels. J Bentayga navigates through the music industry with a business and entrepreneurial mindset. He has always had a strong love and passion for music & started educating himself about the business & marketing side of the music industry in the past few years.
Although he didn't celebrate it or post it, J Bentayga's biggest accomplishment was finishing college from Texas Tech's Rawls College of Business with a BA in Management of Information Systems. He wanted to make sure no matter happens, he  would have a back up plan for his life and be able to still take care of his family. Most recently J Bentaya released a new music project entitled "Almost There". The project and songs on it have been well received by his audience and fanbase. Some fan favorites include "Only One", "Type 2", "Balmain", & "Get 2Ü". J Bentayga has been getting recognized more globally for his music and online content. 2022 is sure to be an impressive year for this young artist.
J Bentayga also has a company called Twin Comma Club. The Twin Comma Club is a creative entrepreneur networking group that is helping creatives network and leverage each other's skillsets. They invite all creatives and all entrepreneurs to join. Let's say somebody within the company wants to start a T Shirt line, they have access to a pool of models, designers, photographers, marketers, other business owners, etc to start their venture. This is beneficial to people in these industries and allows very talented people to connect without having to look hard.
© 2022, Seth Barmash. All rights reserved.