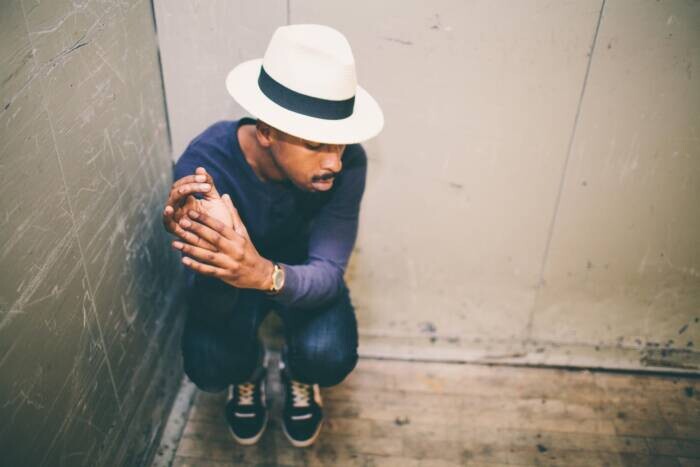 Prog rapper and multimedia artist Jack Preston is set to release his long-awaited third collaborative album with West Coast producer Jon Bom The River on January 28th, 2022, almost six years after the duo's groundbreaking 2015 project End of The Future. Inspired by Taoism, the album is a motivational body of work that uses Preston's resilience through life-changing events as a testament to the ability of an everyman to get out of his own way and allow his extraordinary abilities to shine. Consistent with this theme is the project's third single "Pressure". "The song is about moving forward and not giving up, not succumbing to pressure– be it from within or from outside factors", says Preston. The song's blend of electronic and hip-hop compliments Preston's dynamic delivery, as he effortlessly wields both rhyme and melody, channeling the ethos of progenitors like the Dungeon Family and UGK, and current luminaries like Travis Scott and the late Juice WRLD. Today (1/14/2022), the song released on all digital streaming platforms, along with the debut of its Purpose Driven Visuals-directed music video on YouTube.
"Imagine driving in a lane that's already been laid out but then you take a new turn off the beaten path, leading to a new destination. It's been done for decades, and the beginning of 'Pressure' does this for the new generation of Hip-Hop… It also conveys an awareness that people have different struggles and circumstances. No matter what you do, move with integrity and be consistent in your actions. Be about what you say you're about.  There's also an aspect of having power in numbers, being able to have success when you have a crew of dedicated chosen family all headed in the same direction, and on the same page. With most of the songs we make, it has a pinch of elevating to higher levels, hence the upper echelon lyric in the hook." – Jack Preston
Watch "Pressure" on YouTube here.
Stream/purchase "Pressure" here.
Due out via The Dojo Collective/Soulspazm, The River is Preston's ode to his North River, North Carolina roots. The title is also a metaphor for the state of being fully present and immersed in the flow of life and the creative process.
Pre-order/save The River here.
© 2022, Seth Barmash. All rights reserved.