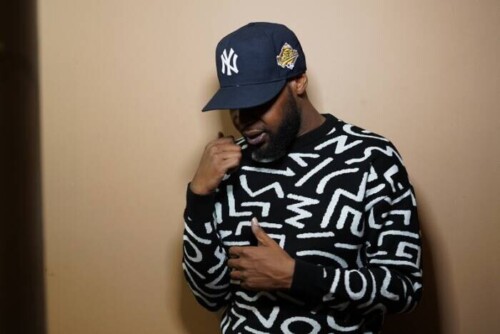 The Bronx-based artist Jah Billz has shared a new single called "Love Anthem". Billz is a Hip-Hop and R&B artist from New York City, the boogie-down Bronx specifically. He's a very versatile artist who's come from a long family tree of music. His dad was a Dj, and his grandfather was a prominent reggae musician in Antigua. At the age of 14, Jah was a part of a rap group with his cousins but later left. Jah now has his own production company by the name of "All Black Elite." Billz captures the sound of NY effectively on "Love Anthem" while adding his own refreshing personal twist, making for a bouncy, engaging new song that immerses the listener in its colorful feel.
"Love Anthem"'s production is highly catchy, and sharply crafted- with soulful, chopped samples that ring out atop sturdy, clean percussion. Moored by rich bass, the song builds an enticing groove that gets matched by Billz' silky flows, as he lays down assured yet relaxed verses. A potent cut that blends classic influences with forward-thinking sonics, "Love Anthem" is a refreshing song that makes for a solid addition to the growing discography of the rising Bronx artist.
© 2022, StanleyGatero. All rights reserved.