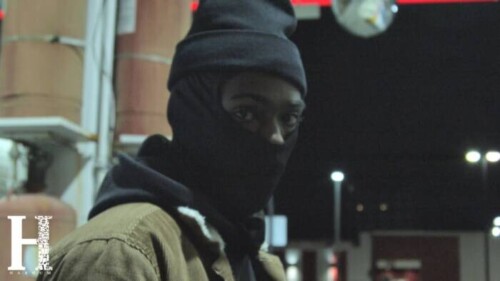 Rising Yonkers recording artist JayR Rashiq is at the end of the road looking for answers in the release of his dark and hopeless latest music video called "Help Me."
A song addressing heartbreak. In the Frank Sebastion-directed visual, Rashiq is lost, hopeless and heartbroken following a break-up and finds himself searching for answers at the end of a bottle. The relatable concept draws from real-life experience and addresses every emotion that comes with heartbreak and the course of actions that takes place. The song's dark, depressing and desperate lyrics came to the rising star naturally, and he knew so many could relate to the pain.
"During the process of recording this song, everything felt so natural," said Rashiq in the music video's description. "After hearing it back, once the song was complete… I felt a feeling the world needed to feel, with the help of a vision the world needed to see."
Releasing music for over a decade now, JayR began riding his wave in 2020 with the success of his breakout song "Jolissa's Basement," a song that has accumulated the rising star's most YouTube views on a single video to-date. Since then, JayR's fanbase has seen constant growth following the more new music he creates. "Help Me" is the perfect origin point for newfound fans to hop on JayR Rashiq's bandwagon as he's propelled to viral popularity.
JayR Rashiq is currently in album mode. For everything on the rising star, follow him on social media to stay up-to-date on new music, newfound success and so much more.
Watch "Help Me" below and stream the new single, out now, on all digital streaming platforms via Harhum Music LLC.
© 2022, Bryson "Boom" Paul. All rights reserved.