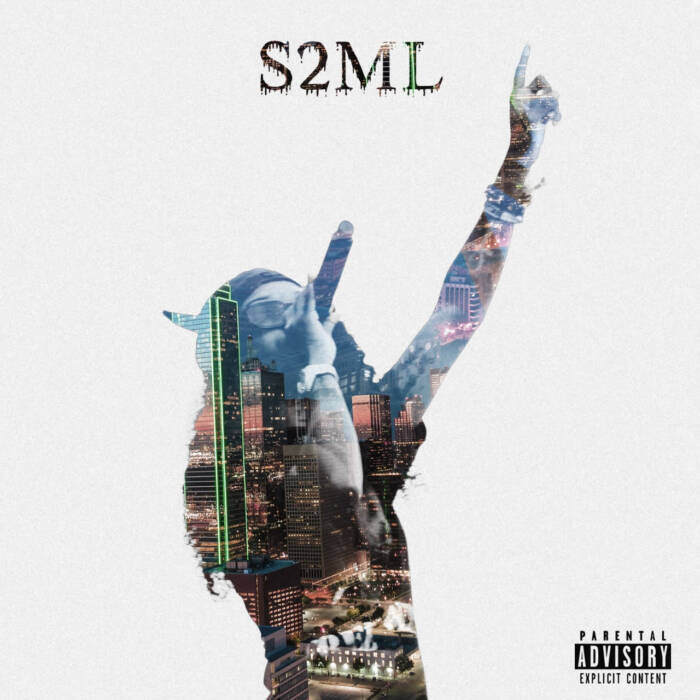 Kaash Paige, the critically acclaimed Def Jam phenom who in two short years took her distinct brand of "woozy R&B" from a Dallas dorm room to performing festival stages around the world, releases her long-awaited new album, S2ML (SOUNDTRACK 2 MY LIFE), available now via Def Jam Recordings.  S2ML includes Kaash's most single + video releases "24 HRS"  featuring Lil Tjay, "Girlfriend," "Miss My Dawgs" featuring 6lack, and "Doubted Me."Today also marks the video premiere of "Awesome" watch HERE.
S2ML precedes Kaash's return to live performance in 2023, with her Me Vs. Myself headlining tour of North America.  The multi-city tour across the U.S. and Canada (featuring fellow Dallas singer Amari Noelle), opens January 27th at the New Parish in Oakland, CA, and wraps up at Lincoln Hall in Chicago on February 10th.  For ticket info please go HERE or to Kaash's WEBSITE.
Kaash began dropping a steady flow of new singles and videos earlier this year.  But S2ML is her first new studio album for Se Lavi Productions and Def Jam since 2020's full-length Teenage Fever, which was powered by "London" (over 19 million streams) and "Jaded" (over 14 millionstreams).
"It's almost like I fell off the face of the earth to create a unique sound where people know it's me,"Kaash says of S2ML's creation. "Going through every emotion possible in the process, you fall off mentally not knowing what's next," she goes on. "This album needs to be relatable to people who sometimes feel lost but never give up. There's nothing wrong with being a real human being because life's not perfect.  Once you enter a new realm of growth, you finally see that this is normal… Greatness cannot be rushed, enjoy."
© 2022, alanna. All rights reserved.