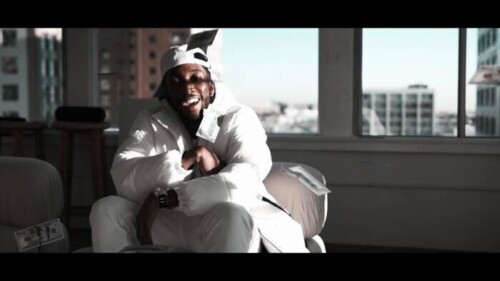 King Royal, is an American rapper, producer, and songwriter. The California native is from the Inland Empire and brings a new edge to the music industry, with his rough rugged raw voice. He started rapping at the age of 14 on the first day of his sophomore year in high school. A group of other students, who he would later befriend, ignited a freestyle battle in the gymnasium bleachers. Although King Royal had never written a rap or freestyled before, he learned on this day that hip-hip was going to be a huge part of his life.
Destined to build a conglomerate in the Inland Empire, King and his father mapped out a plan to advance his brand and elevate his label, Royal Diamonds Entertainment, to the next level. During their rebranding, immeasurable hours were spent developing their clothing line; Total Royalty Apparel, King Royal and Royal Diamonds Entertainment merchandise. His Total Royalty Apparel was designed to influence others to exemplify an esteemed way of thinking of one's self, subliminally sending a message filled with positive energy inspiring others to manifest their dreams and believe on a higher level, "You Are As You Think." He stated, "We are gods, so I walk like a god." Understanding the power and influence of music and fashion, it was imperative for King Royal to be highly involved in the process of design and launching his apparel, ensuring his brand was distinguished and displayed at the highest degree. Strategically Royal and his father felt it was important that his music and online store, royaldiaomondsent.com, demonstrate substance and value collectively.
With an intent to elevate his knowledge, purpose and expand his brand, King Royal and his father transferred Royal Diamonds Entertainment to a Limited Liability Company (LLC). His time away from releasing music was spent perfecting his business model and manifesting an album to inspire rap culture to be hip-hop again. King Royal has positioned himself to cultivate his legacy, inspire hope into his generation through black excellence and continue to propel the spirit of Hip Hop through studying the iconic greats like Tupac, Lil Wayne, Jay-Z, Drake, Rick Ross and Kendrick Lamar.
When questioned about his lyrical content and actual involvement in some of the activities mentioned, as so many rappers boast about, he expressed, "through living you naturally create experiences, some good, and some bad. I speak for myself…I narrate for my family, friends and others subjected to harsh living, injustices, etc, who don't have a voice." "I want others to know that I was birthed from the seed of hustlers, however I made a choice to seek higher learning, an education, understanding that knowledge is power." King Royal is exactly what the culture enjoys, "Hip Hop!"
© 2022, Seth Barmash. All rights reserved.