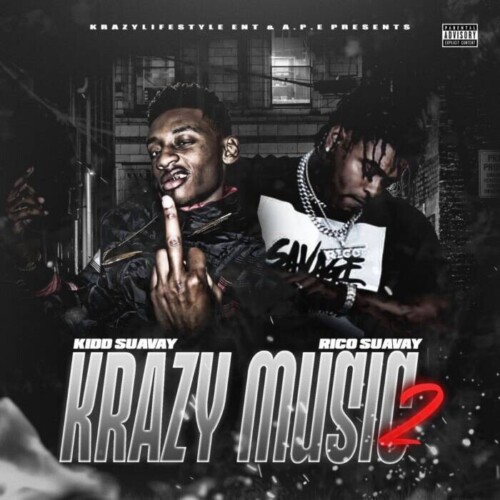 Two popular Savannah, Georgia Hip-Hop artists named Kidd Suavay and Rico Suavay , will be dropping a brand new joint mixtape December 23rd, 2022 " Krazy Music 2 ". The incarcerated diverse rapper Kidd Suavay kept himself busy in the studio throughout his unfortunate circumstances. The skillful artist Rico Suavay engineered the whole project that consist of nine original tracks formed by the two artists.
The first mixtape Krazy Music was exclusively released on my mixtapez 2015 . Kidd Suavay and Rico Suavay is a duo the game has been missing .
Krazy Music 2 was completed with only one guest feature from label mate Rob Low, Kidd Suavay and Rico Suavay had no trouble carrying this project out solo as a team. Blending their unique music skills, the two definitely fueled a solid project.
#KrazyLifeStyle #APE #KrazyMusic2
© 2022, Logan. All rights reserved.