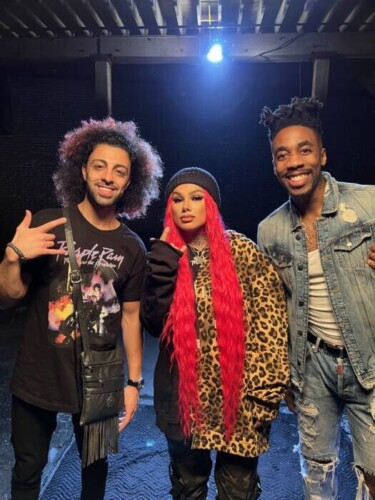 Lexnour, a thriving producer and recording artist with over 458,999 monthly listeners on Spotify, is about to be one of the new biggest names of 2022 in music. After the success of his 2021 hits "Psychopath" and Bullies At School that drew over half-a-million streams, he keeps the momentum going with the drop of arguably his best work yet, titled "The Counting Song (1 to 100). For Lexnour, the new release is the perfect origin point for newfound fans of the rising star with its catchy sound, trendsetting appeal and undeniable presence. And with over 200,000 streams across all digital streaming platforms out the gate, it's easy to see that Lexnour's song is a bonafide hit.
As a producer, Lexnour is known for creating unstoppable hits for some of the biggest names in today's music like "Dear Alcohol" by DAX.
With huge streaming numbers, "The Counting Song (1 to 100)" is a huge success on social media with over 6 million views on Tik Tok alone. All great setups for a forthcoming new album that is expected late-2022. Lexnour's new song is available everywhere via Lexnour INC, for daily updates, follow the new star on social media.
Get familiar with Lexnour today, you may stream the new track below.
© 2022, Bryson "Boom" Paul. All rights reserved.