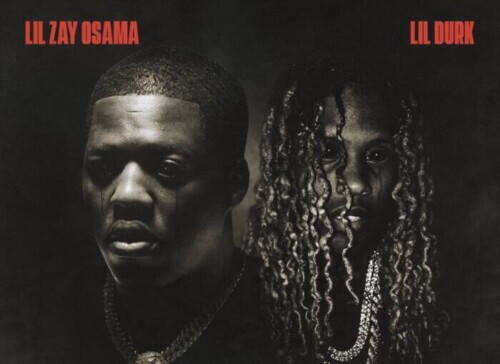 Chicago's Lil Zay Osama releases "F*ck My Cousin Pt. II," a vengeance-packed drill single featuring mentor and friend Lil Durk. The track is accompanied by an equally intense video — which showcases the collaborators' Chicago roots and unstoppable growth — and the release date for Trench Baby 3, a new project set to be shared on August 12th.
The song is a no-holds-barred missive by Lil Zay to rivals powered by dark keys while Lil Durk picks up the theme and spits a standout verse. Aligned in spirit, intent, and city, Lil Zay Osama and Durk emit the ethos of their hometown, flaunting natural chemistry that can only come from a genuine brotherhood. It may be their first collaboration since 2019, but their connection is stronger than ever.
The video shows the duo in action, thick as thieves and flanked by their crew during a hot day and night in Chicago. The song is the latest manifestation of drill music, Lil Zay Osama's brand of heart-wrenching trench tales that evoke memories of block wars and lost loved ones. It's a portrait of resolve in the inner city and also a sign of Durk's continued support of one of the area's most powerful voices. The track was preceded by "Real Pain," a cathartic anthem laced with all the reflection that's helped Lil Zay Osama connect with listeners all over.
Fans will get another dose of Lil Zay Osama's realness with Trench Baby 3, packed with trauma and triumph that only reaffirms his status as one of Chicago's best. It's clear that Lil Zay Osama makes music that resonates. "F*ck My Cousin Pt. II," and Trench Baby 3 are just the latest evidence of that fact.
© 2022, Seth Barmash. All rights reserved.