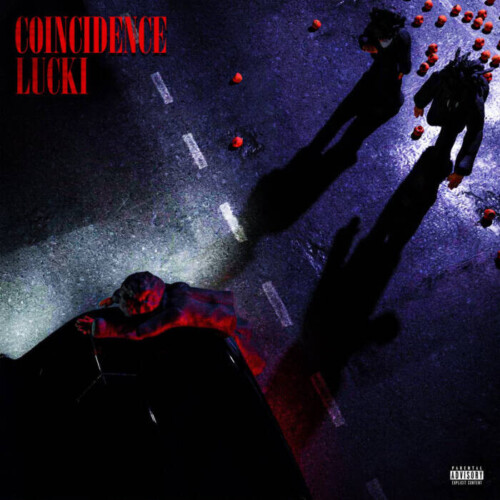 With a passionate fanbase that grows with every release, LUCKI evolved from underground hero to mainstream concern without compromising his style. Continuing a busy year marked with sold out shows, festival performances, and 350 million on-demand streams in 2022 alone, LUCKI shares "COINCIDENCE," his new video single. "COINCIDENCE" continues the path set by earlier singles like "SUPER URUS" and "Y NOT?," melding LUCKI's insular style with the more extroverted production by Flansie and Samsson. Surrounded by airy synthesizers, chirruping keyboards, and hyperactive hi-hats, LUCKI works his mantra-like delivery, instantly immersing listeners into his addled state-of-mind: "I'm in the hood, what's good?/I miss you what's up, I'm happy you follow me/I mixed the love with drugs/I can't get enough, codeine in the artery."
"COINCIDENCE" marks the latest collaboration between LUCKI and Cole Bennett, two fellow Chicago natives who've been working together for years. "COINCIDENCE" transports LUCKI and his impressive collection of backpacks to picturesque London, England. The artist navigates the city's historic streets in a classic Rolls Royce, the grey skies and LUCKI's all-black attire providing a perfect backdrop for Bennett's kinetic animations. The iPhone-shot "COINCIDENCE" arrives shortly after LUCKI and Cole treated fans to "DOUBLE CHECK," a rarity from the Lyrical Lemonade archives. Originally shot in 2016, the video for the Kenny Beats-produced track provides an enlightening glimpse into the early styles of both LUCKI and Cole, showing the artistic promise of two 20-year-old Chicagoans who would eventually grow into icons in their city and beyond.
"COINCIDENCE" is the latest glimpse at FLAWLESS LIKE ME, LUCKI's next project. It's the latest in a string of highlight tracks from the 26-year-old veteran, most notably "SUPER URUS," which generated over 12 million Spotify streams and 3 million YouTube views to date. Earlier this month, LUCKI connected with Internet Money for "2K In The Soda," a woozy new banger from their new EP. LUCKI embarked on a fast-selling tour in the spring, and shut it down with performances at festivals like Rolling Loud, Lyrical Lemonade's Summer Smash, So What!, and Rolling Loud Portugal. The upcoming FLAWLESS LIKE ME follows up WAKE UP LUCKI, the artist's late-2021 project, a full collaboration with Working On Dying producer F1LTHY.
With his new album on the way and a legion of devoted fans awaiting his every move, it's only a matter of time before LUCKI takes over the game. Stay tuned for FLAWLESS LIKE ME, coming soon via EMPIRE.
© 2022, Seth "Digital Crates" Barmash. All rights reserved.