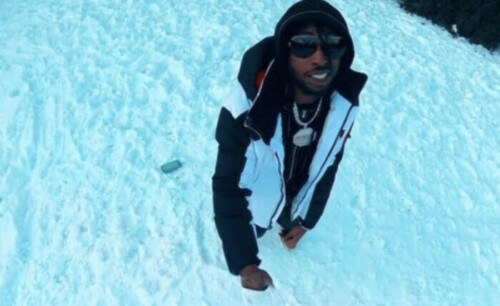 The south side native discusses the journey of an independent artist, his upcoming mixtapes, and his legacy.
The south side of Chicago has birthed numerous hip-hop icons – from Lil Durk to Chance The
Rapper, and Chief Keef. But now, the city must open its arms to its next rising star, M3LO
Capone. At the ripe age of 22, his artistry has gained buzz throughout the music industry for the
mission behind his music. After a challenging upbringing that involved losing friends at a young
age and encounters with crooked cops, Capone wants to leave a legacy while giving out the game
on life. Aiming to "give people hope that you can make a way for your people," while doing what
you love, his mission to inspire others makes the sacrifices worth it.
An independent artist, Capone admits that having full control over your career comes with its
challenges. When asked about his journey, he mentions, "It's harder. No one [is] putting
a budget behind me. Everything [comes] out of pocket and [I] find my own connections." Though
the rising hip-hop star would consider signing to a record deal if the negotiation was right, the
undersupply of label-backed resources has no chance of slowing him down. As he navigates a
music career in his hometown, which has gained notoriety for civil unrest and accelerated crime,
Capone believes that "the internet is the only tool an artist [needs] to develop themselves."
With two anticipated mixtapes on the way, All Gas No Breaks and The Come Back, Capone
wants his fans to know that "they will be coming very soon," and will "have more game and
knowledge in there than a party banger." A mogul in the making, his talent surpasses rap as his
affinity for movie-making will coincide with his music career's takeoff. When asked about the
type of stories he plans on making, Capone adds, "I plan on making quite a few interesting
pieces and not just street movies. A lot of broad topics [and] really touching new crowds."
© 2022, Astroavi. All rights reserved.