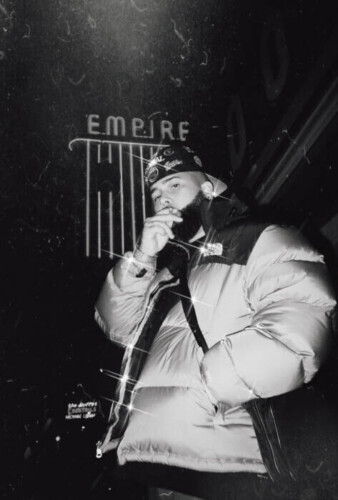 There seems to be some major movement in Arizona Underground Hip Hop. With rappers like Murkemz and Futuristic holding the flag for Arizona hip hop, a new comer in the form of a producer seems to be making big leaps for the Hip Hop scene in AZ. Tucson's "Manny Megz" has just dropped several official remixes with Ghostface Killah, Westside Gunn and Conway The Machine. Manny popped up in the radar within the past two months as he has been working closely with Hus KingPin. After listening back to his old projects, you can see that Manny's production is genius level. Les Trois Dieux is a perfect example of high level production. The sound scapes are cinematic yet still remain grimey Hip Hop. Manny Megz is a very unique looking individual with his own style and swag. He seems to be his own star, not the typical beat pack producer but someone you might see grow to be a major producer within the next few years. Manny hasn't slowed down at all either. He released a statement on social media announcing a producer project called "Art is Pain". Releasing. At the end of July. In the track list shown above the statement, some great rappers were listed on this project.
Che Noir & Samara Cyn
Murkemz
B$F Heem
Ankhle John
Q The Phenom
Aske
Cash Lansky
Very excited to see what Manny has in store for his listeners and what he will be releasing with Hus next.
© 2022, Tedfuel. All rights reserved.