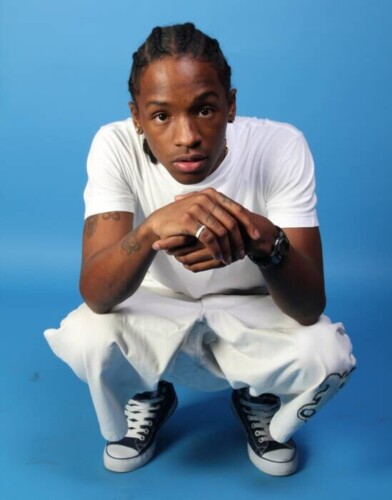 Baby C is a mesmerizing beat maker who is rising to prominence as a young prodigy with an undeniable zeal and passion for music. Baby C, popularly known as "The Flair Guy," is an extremely gifted artist who is now pushing his way up to the top despite the intense competition. Because of his unrelenting effort and dogged determination, he was able to achieve success in the music industry. As a result of his insightful abilities as a musician, his most recent album, "Tap Out," has been causing a lot of talk in recent months.
Those who believe in their dreams of earning a name for themselves in the music business are few and far between; fortunately, Baby C is one of them. Baby C began his career as a musician 14 years ago, and while he has made significant progress in the music business, he feels that he still has a significant amount of ground to cover as an artist, including the completion of many more musical projects and songs, in order to prove to the rest of the world what it means to create music that has the power to enchant.
Let us introduce you to the rising hip-hop star, Baby C, also known as The Flair Guy.
Why did you become an independent artist?
Freedom! As an independent musician and artist, I get to make all of my own decisions. It is up to me to determine whether or not it is worthwhile to go into the dark cave. Being independent allows me the ability to choose a team that fits me and suits my needs. Being an independent musician has presented me with a wealth of amazing chances to develop into the kind of musician I see myself to be. It provides a chance to develop myself, try new things, and have a great deal of fun along the way.
Are you willing to collaborate with other musicians?
Of course! I'd be glad to work with like-minded creatives that believe in me.
How do you take constructive criticism?
I believe that receiving comments is an important component in the growth of an artist. You can enhance your skills in music creation and performance by soliciting criticism from others. As artists, we get absorbed in the process of making music, which makes it difficult for us to listen to our own work in an impartial manner. Therefore, insightful critique, whether it be positive or negative, has the potential to provide us with a new perspective on our music.
What makes your music stand out from the rest?
The goal of my music is to encourage positive feelings of self-worth in the people who listen to it. I work hard to generate something that is more than music, something that is more like a cure that can help your problems, concerns, and tensions go away. Through my music and my presence, I want to help all of the wonderful beings out there feel good about themselves and dance away any bad emotions via my music.
Is this why you established your own company, Off Tha Tip Enterprise (OTT)?
Absolutely! OTT is equipped with top-notch producers and engineers that specialize in ultrasonography and producing quality sound. With those healing tunes, it is our company's goal to spread peace and love all over the world.
Finally, what advice would you give to upcoming artists?
Get up and get it and play by your rules and pace. As someone who has spent a notable amount of money and time trying to make their goals become a reality, I can tell you from experience that it is not easy. Even if there is little to no reward most of the time, you keep going because you are doing what you love.
Follow Baby C on: Instagram & Facebook for latest updates
© 2022, Tedfuel. All rights reserved.