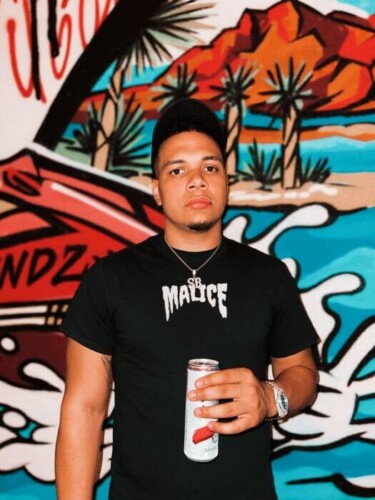 Almost every musical artist has the same secret aspiration, regardless of how they got into music or what genre they belong to: to change the face of music while rising to the status of an industry icon.
Matthew Shereef Smith, a musician of the new generation, is among the best and has established himself as a rising star in the music industry.
On July 29, 1996, in Dunedin, Florida, to an African American father and a Caucasian mother, Matthew Shereef Smith, better known as Savii Bands, was born. He spent his early life in Tampa, Florida. He began creating music there, among other things, at the age of 13 after being inspired by his older brother and other superstars.
After releasing his No. 1 single, "This Summer," which was created by 1Mackboy, in the year of late 2018, he started to take music seriously. Karate, which performed well across all platforms, was the next film.
Savii is a very talented musician with 8 songs available on all platforms under the title "This Summer," which was produced by 1Mackboy and on which he collaborated with superstars Rich Homie Quan, Young Scooter, and Migos.
Furthermore, American talent agent Samuel E. Guzman signed Savii. who closely collaborates with music publishers such as Savii Bands to increase their exposure and secure a distribution deal.
The artist Savii Bands was raised primarily in the Tampa Bay area despite being born in Dunedin, Florida. drew inspiration from his brother and the musicians he liked when he was 13 to begin composing music.
Ace Banks created the song "YN (Goin In)," which talks about the struggles the artist had in a previous life and how he overcame them to live a better one.
His breakthrough song, "Hasta La Vista," was released in November 2019, and it received approximately 2,000 streams in its first week. In the weeks that followed, his music video, which debuted on Loyalty Over Love Radio and YouTube, received 6,000 views.
This resulted from regular collaborations with the producer SauceBossWan. His other notable songs include "Class In Session," "Come Get Her," "Risk," and "Buss Down."
The song PGOM by Savii was released on April 22. This is expected to be the country's biggest hit. On November 9th, 2022, the album "The Purple Heart" was published as a tribute to 9/11. "Love and War" is a single song that was released on November 24, 2022. He collaborated with the Los Angeles, California-based producer DJ Flippp.
He undoubtedly has more to say. All of this is what he hopes to do by the end of the year. He is on the verge of becoming a unique artist.
© 2022, Logan. All rights reserved.