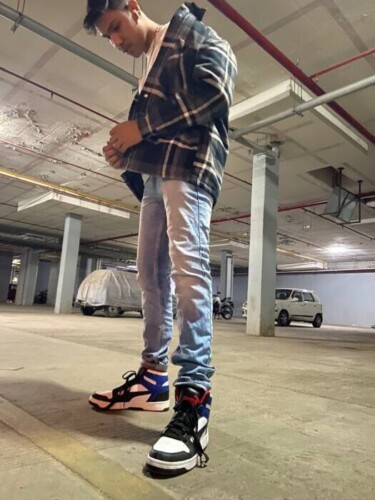 MeetOTB is a 17-year-old musician who has already released a number of singles and a full-length album in 2021. His latest album, 'Run Madison, Run!' is a collaboration with the famous hip-hop artist from New Jersey, Zedsu, also known as Zaire Farmer.
Experience of working with Zedsu
In one of his interviews, MeetOTB said, "I loved listening to music from new artists. Whether it's rock, hip-hop, jazz, or EDM; I would listen to so many tracks throughout the day that I often forget to eat. One of the artists that I followed closely was Zedsu. I loved how he mixed acoustic guitar melodies in his soft tracks. On days when I didn't feel well, I would listen to his songs for hours. He has an innate quality of touching your heart through his music.
I never dreamed that I would get an opportunity to collaborate with him and even make an entire album one day. I still think that this is a dream, and I'll open my eyes one day, and there would be no album whatsoever. But honestly, Zedsu is one of the nicest people to work with. He never made me feel that I was a newcomer. It's because of his experience that made the album successful."
Recording Run Madison, Run
According to both Zedsu and MeetOTB, the recording session of Run Madison, Run was a blast. The two artists had a great time working together. It was as if they had known each other for years. Zedsu said, "I was astounded by MeetOTB's talent. His compositions don't seem as if he is 17. The depth of his tunes and mixing everything shows a severe talent that will take the music industry by storm.
When I met MeetOTB on the first day of our recording, I was surprised by how professional he was. I have worked with many producers, and I can say for sure he has what it takes to become one of the biggest names in the industry. Of course, it helped that I love all the music MeetOTB produces. After our collaboration, I became an even bigger fan of his."
The two artists have great respect for each other, which showed in their album, Run Madison, Run. MeetOTB even said he would love to work with Zedsu again, teasing his fans to wait for their next collaboration.
© 2022, JS. All rights reserved.