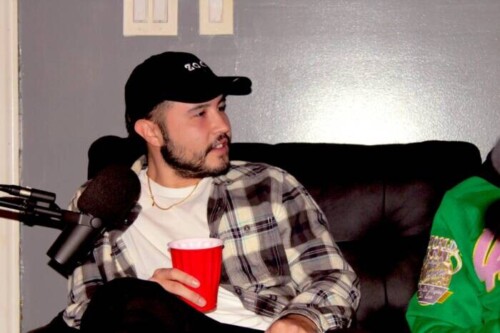 Meet Mike DeBlasio.
A journalist, publicist and studio manager from Queens, NY. Having a passion for music from an early age, especially Hip-Hop, Mike always hoped to have a career in the industry in some sort of fashion. It wasn't until 2014 that he realized that his dream can turn into reality, as he created his own Hip-Hop blog and fully pursued journalism.
With social media starting to reach its peak and change the status quo of the world, Mike would utilize those platforms as well to network and get his name out there. By 2015, he connected with ITSBIZKIT, a well-known social media influencer, who would take Mike under his wing and teach him beyond the world of just 'blogging.' Specifically, public relations. Mike soon realized he can finally generate income for himself and started to learn the role of a publicist.
After a few years of freelancing, the New York creative decided to go official and formed his own PR company in August of 2020, deblazeo PR LLC. Looking to level up even more, he then got his own office space in Studio 17; a recording studio based in Brooklyn, NY. By May 2021, he then found himself taking over the role as the studio's official manager. Now, with a few titles under his belt and an established name within his circuit, Michael looks to accomplish and strive for even more.
So be sure to connect with Michael DeBlasio across all social media platforms: Instagram, Twitter — and inquire on how he can help with your next music campaign!
© 2022, Bryson "Boom" Paul. All rights reserved.