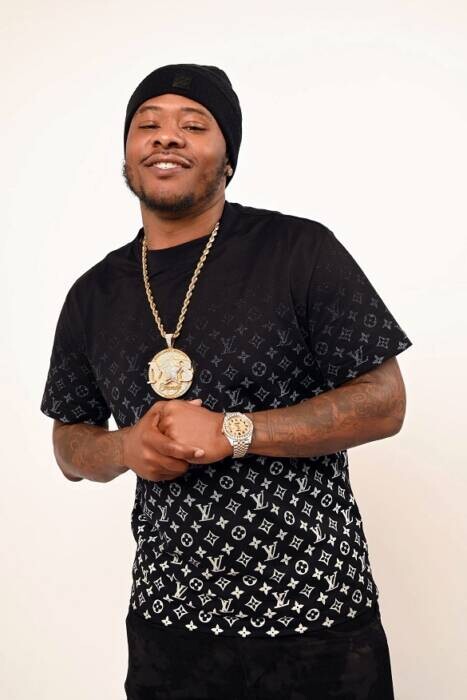 MOBFAM E is an ATL-based rapper byway of Indianapolis, IN. "Let's State Facts" is his new single that's out now on multiple streaming and video platforms. E's music is about everything he's living, so his tracks are an instant vibe because they're relatable, and on top of that he goes bar-for-bar over dope beats.
About MOBFAM E
A natural-born spitter, E was rapping as a young kid, illustrating snapshots of different experiences from his lens. People around his city gravitated towards his music and supported his shows because it was literally real rap. His major early motivators for his music wasn't the money, spotlight, or lifestyle, as with many people breaking into the entertainment industry. It was seeing how his gift for flowing actually made people feel and realizing that it motivated others–especially his street fam. That lit a fire in E to consistently drop hard tracks and push his limits to sharpen his craft. Everytime he stepped in the booth he went harder than the last because he knew that creating the music was about more than just himself.
"Let's State Facts" was written when E was incarcerated and highlights how smoothly he flows over beats. His growth process with music is truly sacred, as he's looking forward to working on himself before he crosses bridges to collaborate with mainstream artists. When he's ready, he's open to creating projects with various artists and specifically mentioned Yo Gotti.
Fans can look forward to "pressure, a lot of pressure" in the next few months from MobFam E! Thug Vision is his brand and the legacy that E has been building for years. He encouraged fans to "research and rewind" to see the history and progression of his body of work and the overall brand. Thug Vision and Thug Vision 2 are his mixtapes that are out on most streaming services. A catalog of content from the past 5 years will also be strategically released alongside a book and a film that are both titled Thug Vision.
Stay in the loop with release dates, shows, appearances, and other news by following or subscribing to Mob Fam E's social media handles:
@iamlilehoe IG
@mobfam.e IG Fanpage
@Mobfam_E Eric Butler FB
MobFam E YouTube
© 2022, StanleyGatero. All rights reserved.