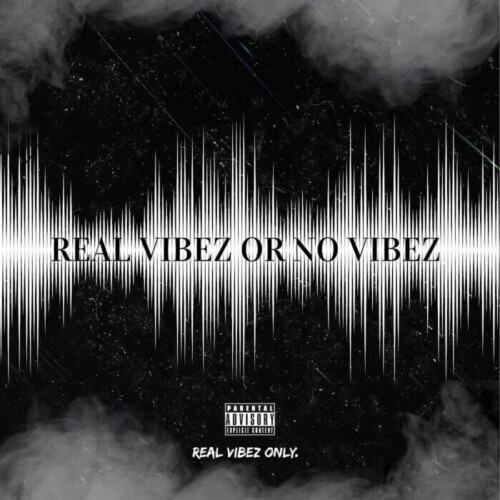 Independent Hip Hop artist Josh Stone is on the hustle all 2022! He released his first EP "Real Vibez Or No Vibez", a reflection of his lifestyle brand "Real Vibez Only" that centers on being true to yourself and others. Stone's campaign is simple yet groundbreaking and a breath of fresh air in a culture of materialism and disingenuity. The New York native's journey to success was not without hardships. He started pursuing his artistic abilities after an injury that forced him to retire from a promising hockey career.  Music was his outlet and became a talent he was willing to showcase and use as a means to connect.
Josh's sound is influenced heavily by a wide range of classic hip hop and pop artists including 50 Cent, Eminem, Biggie, 2pac, and Dipset. Rather than boxing himself in one particular genre, Stone strives to make sure that his music transcends to every human being. Stone used the Pandemic to stay laser-focused, locking himself in the studio and producing one single after the next. His sultry single "Magic," featuring Jim Jones, PnB Relly & St. Rose, is for that one special lady and her queen energy effect. He collaborated with Dave East on "Slide 101," and Juelz Santana on "Drip Sauce Swag", more bangers for those needing something to chill and vibe out to.
Throughout his extensive experience in the music industry, one thing Josh has developed is a keen understanding of ethical and legal management for his artists. Previously having dealt with a major copyright and crediting scandal with his song "You Need It, I Got It," Josh advocates for the importance of protecting his team's creative content. He utilizes "smart contracts", a blockchain technology tool that empowers artists in retaining greater control and management of their digital rights, monetization and revenues.
"Smart contracts are the path forward for artists, songwriters and producers to identify, verify, secure and track their digital IP—be it songs, beats, lyrics and media.  Prior to this technology, I had to go through a lengthy verification process to confirm that the song I had written, produced and published on social media was used in Ariana Grande's song '7 Rings'. In the future, the time stamp, meta-data and ownership will be easily and quickly verifiable on the blockchain. In addition, smart contracts make it easy for me to assign publishing or credit to creative collaborators on a per-song basis."
In addition to "Real Vibez Or No Vibez", Josh Stone is working on a more intimate EP titled, "Therapy Sessions." "This project takes you inside and allows you to experience what I've been through, from painful moments to anthems for the club, designed to make people FEEL." 
You can follow Josh Stone, @iamjoshstone, on all digital platforms and on his website RealVibezOnly.com.
© 2022, alanna. All rights reserved.