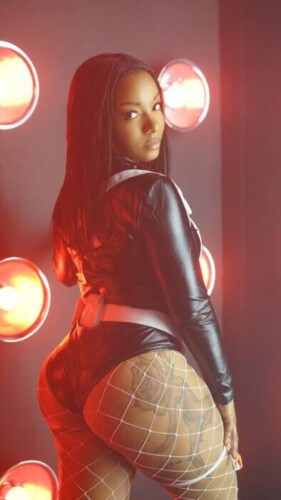 Just last year, Loca Six was an up-and-coming artist, but her first major break changed everything for her. After posting her freestyle Shotoclock on YouTube, the song went viral and she reached overnight fame.
Who is LOCA SIX?

Loca Six is a 24-year-old female rapper and singer who hails from Barbados, but has spent the majority of her life living in Brooklyn. She is of Guyanese and Barbadian descent. She started an Only Fans page, and took her earnings to the studio.
How did she get her name LOCA SIX?

After the pandemic, she heard girls were making 6 figures on Only Fans, so she wanted to give it a try. Manifesting six figures, her OF name was SixFiguresss. She then adapted the pseudonym Six. The Loca came from her label GSC ent. calling her LOCA that's what they call a female crip.
What influences her music?
Loca Six has been releasing music at an alarming rate on youtube and tiktok this past year, and it's not hard to see why. She is one of the most diverse artists I've come across, which is refreshing. Having a bisexual perspective, her music is full of sexual puns that "I think people of both sexes could relate to. It is no secret that I am a tomboy at heart, but I am also sexy AF. People often compare me to Cardi B, Ice Spice, Nicki Minaj, and Doja Cat. I respect it". Says LOCA.
IG: @thelocasix
© 2022, Logan. All rights reserved.