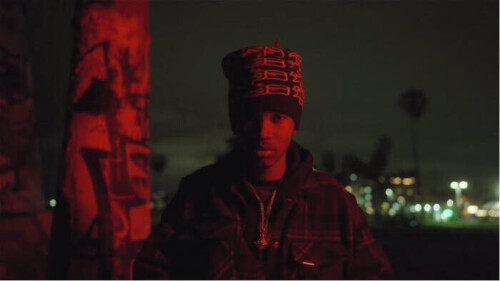 A natural emcee who brings crackling energy and wide range of influences to his music, ONLYBINO confidently struts toward stardom. Today, the Florida native shares "Change It Up", his new video. Produced by Skai, Bino strings together an array of keyed-up punchlines in a hard-hitting cadence. In the video directed by Sienna Burmess, the Field Trip/Columbia signee brings viewers on a psychedelic adventure as he takes over his local amusement park for an unforgettable night.
"Change It Up" comes following the release of Bino's eerie banger "US" and 11-track EP luv2hat3. Using his signature vocals with a variety of dynamic, bass-heavy production, luv2hat3 adds a new layer of complexity to Bino's ethereal world. The Jamaica-born and Florida-raised artist effortlessly floats between hip-hop, R&B, and pop as if untethered from the physical realm itself. Living in Jamaica until the age of six, music proved central to his upbringing. At 17 years old, Bino downloaded GarageBand on his phone and recorded off Beats wireless headphones in his mom's closet. Soon, he unleashed tracks at a steady clip, gaining steam on Soundcloud with the likes of "Busy," "On Go," and "Wolf." Collaborations with SSGKobe, TyFontaine, Xhulooo, and midwxst followed as Bino earned endorsements from Elan and Zack Bia. As his profile continues to rise in the wake of "Butterfly Doors," which caught fire on Tik Tok racking up millions of streams, Bino is planning major moves to become the next Boward County rap star. Stay tuned.
© 2022, Seth "Digital Crates" Barmash. All rights reserved.