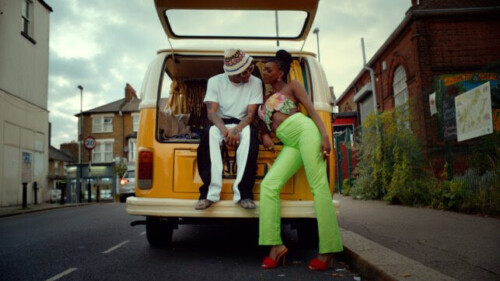 Nigerian afrobeats prince Oxlade releases the official studio version of his massive global hit "Ku Lo Sa," along with the track's music video.
Oxlade first introduced "Ku Lo Sa" through A COLORS SHOW this summer- – watch it HERE. With over 33M views, the session became the most viewed video on the COLORSxSTUDIO channel over the past three years, and one of the top ten most viewed of all time.
"Ku Lo Sa" has rapidly became a viral phenomenon on TikTok with 2.5M+ creations to date. Accumulating 116M+ streams, the track has truly pentatrated the culture, transforming Oxlade into an afropop global sensation. So far,  Ku Lo Sa"  has peaked a #5 in the Global Shazam Charts, #30 in the Global Apple Music Chart and #91 in the Global Spotify Charts. It has also charted in 21 different markets on Spotify and 48 markets on Apple Music. In addition, "Ku Lo Sa" has peaked thus far at #5 on Billboard's US Afrobeats chart, and several single charts across the UK, France, Sweden and Canada,  where the record is now certified Gold.
Oxlade has built a solid profile thanks to a pop, colorful yet edgy image, a fiercely addictive afropop sound and a sexy, nonchalant attitude. With a strong following on social medias, Oxlade is becoming a prominent figure globally.
Says Oxlade, "anyone who listens can connect to my lyrics, and in turn, it connects me with anyone who is listening. My music is for people who take what I'm saying personally because it truly is representative of day-to-day life."
© 2022, Seth "Digital Crates" Barmash. All rights reserved.