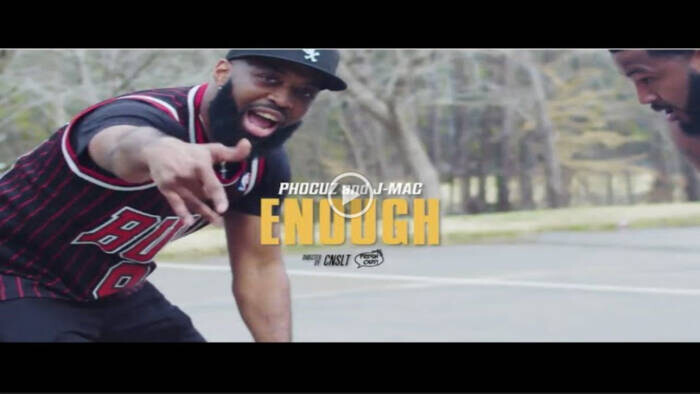 Following their 2017 album Vibes R Eternal, rapper Phocuz and producer J-Mac began recording the project's sequel, Vibes R Eternal 2. Today (4/27/2022), the dynamic North Carolina Hip-Hop duo has completed both the second and third installments of the series, and shared the official music video for Vibes R Eternal 2's lead single "Enough". With the backdrop of J-Mac's masterful sampling of Anita Baker's "No One In The World" and Phocuz's impassioned lyrics, the record makes for a sublime motivational anthem. The Proper Consult-directed music video is a playful interpretation of the song's spirited theme of competition.
"When you've had enough of the bullshit, keep going. Go crazy when its getting rough. And right when you feel like you've done enough, just know you haven't. I wanted the video to represent the camaraderie that I have with my guys even in the spirit of competition. You can block my shot on this play but on the next I'm dunking on you. In the end we all in the winners circle" ~ Phocuz
© 2022, Seth Barmash. All rights reserved.