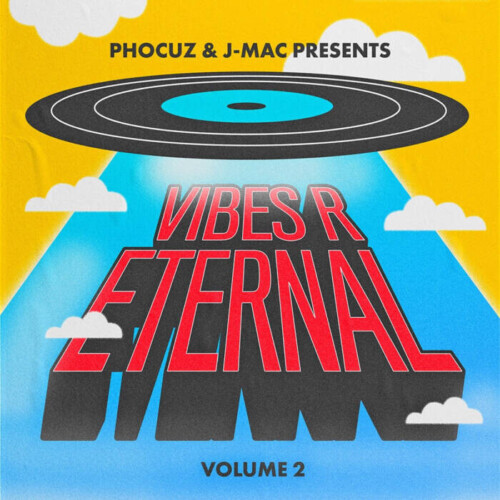 After successful one-offs together in the early 2010s, rapper Phocuz and producer J-Mac first struck gold as a duo with their 2017 debut project Vibes R Eternal. With five years of major life events and changes now behind them, the pair from North Carolina builds on the soulful foundation they established on the first project with a grittier, more conceptual full-length follow-up, Vibes R Eternal, Vol. 2. Released today (6/24/2022) on all digital streaming platforms and stores via 4th Quarter Time/Soulspazm, the long-anticipated new album features The Game, Jamla's GQ, and White Dave, among others, and captures the essence of a quintessential rapper/producer collaboration album.
"Phocuz and I are guys who lived different lives, in the same small portion of North Carolina. But we experienced these stories second and third hand– sometimes with our eyes wide shut. [We want] to be able to present them over the style of music we love, for all to enjoy." – J-Mac
"I've learned a lot about the beauty of collaboration and the ebbs and flows of learning someone else's process. There is a beauty in disagreeing and creating from compromise." – Phocuz
Stream/purchase the 
Vibes R Eternal, Vol. 2
 album 
here
.
© 2022, Seth Barmash. All rights reserved.