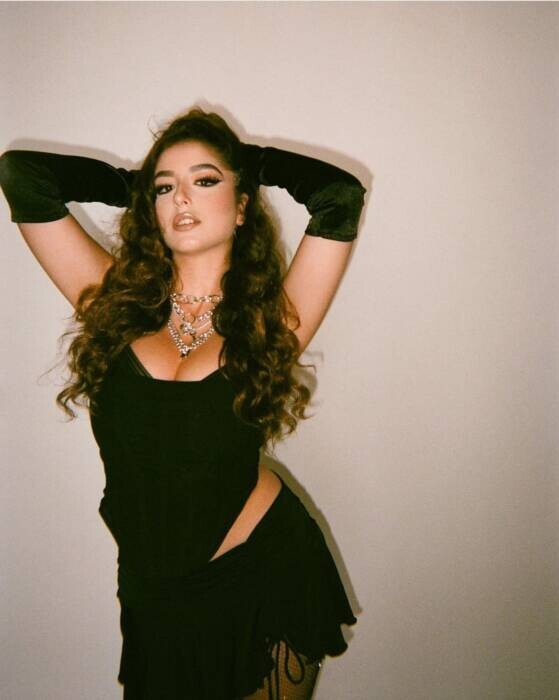 Although this year has been unpredictable, music has always been the soundtrack to our circumstances. Particularly the calming or 'lose yourself in the moment type. It's safe to say there is still room for some heavy-hitting releases. Such happens to be the case with pop icon Sheer Haimov's recent discography.
As an established artist, Sheer Haimov has taken giant steps ahead in a reasonably short period, and I guess that's what happens when you focus all your energy on original songwriting composition and producing what your fans love. Her unique aesthetic and witty music video visuals have turned heads. She is also getting ready to expand to a much broader audience. Her following is growing swiftly, with over 10,000 loyal fans across Spotify, Instagram and other socials–she continues to smash the streaming game as a prominent rising indie artist.
Honing a unique approach Sheer Haimov has grown up in the music culture. Hence, the local scene encouraged her to devise her style and pursue a larger-than-life sound––sonically unifying people and lifting moods. In addition, she loves to make music that feels expressive and energetic, and her recent discography is a celebration of her passion for flourishing and colouring out of the lines. She's taking her career to new apexes, and she is ready to take on any obstacle because she has the tools to succeed. Her music feels like the perfect representation of an artist who finds herself on a creative edge, strategizing her catalogue with the likes of pop culture.
Sheer Haimov's medium stands out due to her diverse and eclectic background, and her influence symbolizes what this vetted talent can execute seamlessly and distinctively. Sheer's artistry is most definitely going to connect with a fan of world-class acts such as Ariana Grande, Selena Gomez, Miley Cyrus, and Ava Max, only to mention but a few.
Keep up with Sheer Haimov, and listen to her latest below
© 2022, Editorial. All rights reserved.