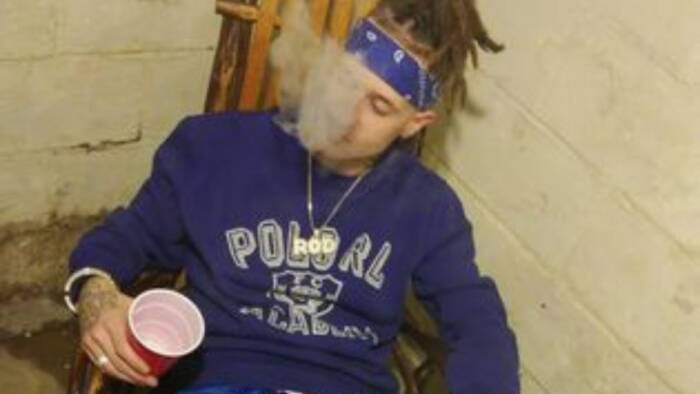 Bayside ROD claims bars can't hold him back and from what we can see he isn't lying. Since his arrest, in May of 2020, he's been dropping new music every 90 days and seems to be gaining traction in the industry. With over 330k views to his name on YouTube and collaborations from numerous artists including former G-Unit member and Young Money collaborator Kidd Kidd, you can tell he's hard at work and his clout's rising.
Aside from a back catalog of unreleased music recorded prior to his arrest Bayside ROD has been working consistently on new projects over the phone and is set to drop his latest titled 'Bag Daddy' this March. Coming from Oklahoma you can definitely hear the Southern influence in his music but ROD has a sound that's all his own. Not following the trends of the music industry and acting like just another clone, Bayside is on his own wave and is an artist to keep your eye on no doubt.
With the will to win, it seems likely ROD will become a key player in the Southern music movement and is to be the face and representative of his home state of Oklahoma hands down. His name already solidified in the streets and his music finally gaining the recognition he says it deserves, he claims the only competition for the title is his own ally, brother, and co-founder of Bayside itself, Big Blocc 4Eva, who is scheduled to be released from prison this spring. These two are in tune with the street and promise to give them what they're looking for.
You can expect to see and hear more of Bayside ROD in the near future and probably years to come. Since the release of his most recent single, an X-Rated banger titled "Quik" featuring Pretty Girl Shay, his name has been all throughout the press. It doesn't seem like ROD is planning on slowing down anytime soon and if a prison sentence isn't stopping him it doesn't look like anything can.
The hunger and determination are obvious and are some of the main ingredients missing in today's artists. ROD is most definitely worth taking a look into. His music is available on all major platforms and more is on the way. Make sure you tap in with him on your favorite streaming service and on his Instagram @BaysideRodOfficial.This is a wave you won't want to miss.
© 2022, Seth Barmash. All rights reserved.